At least two people have died with over two dozen injured after 15 coaches of a passenger train derailed near Kanpur city in northern Indian state of Uttar Pradesh early on Wednesday (28 December). This is the second derailment that happened in the city within a month.
Railway minister Suresh Prabhu has said that a thorough investigation will be launched to find out the cause of the derailment. He also announced compensation and complete medical aid for the injured.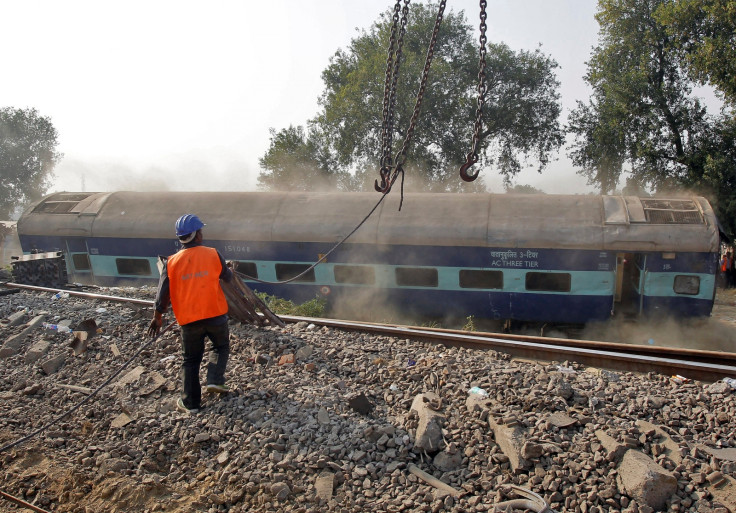 The accident occurred at about 5.20am local time (GMT), when the coaches of Ajmer-Sealdah express went off track while crossing a bridge over a dry canal, nearly 70 km from Kanpur. The train was passing through dense fog, which has gripped the entire northern India, affecting the movement of trains and flights.
The total number of casualties is still unknown with local media reporting between 26 and 40 injured. The mishap has disrupted train operations along the route and several trains have reportedly been diverted.
In a Twitter post following the tragic accident, the central railway minister said he was personally monitoring the situation. He also said that all resources have been directed to attend to the accident victims and immediate medical help was being given at the accident site.
Prabhu added that arrangements were being made for an alternate train to carry the passengers to their destination.
Over a month ago, on 20 November, more than 100 people were killed when several coaches of the Indore-Patna Express train slid off track near Kanpur. The mishap left more than 200 passengers injured.
These two accidents have raised concerns among passengers over safety of trains. Twitter is flooded with reactions calling for more measures towards ensuring passenger safety. People are also questioning the route along Kanpur, which some called the "epicenter of derailments."