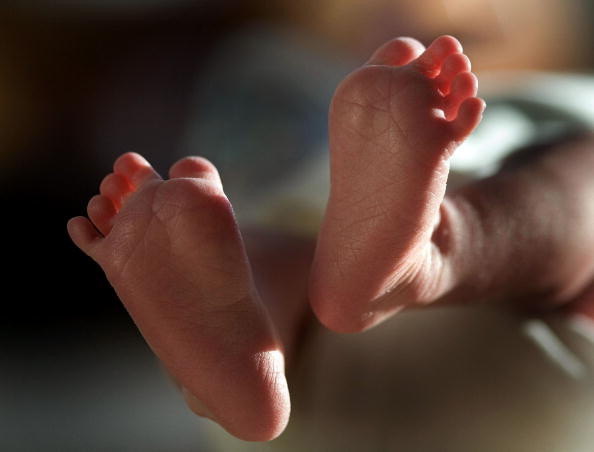 Police doubt the veracity of a claim made by a couple in Ramghat village near the northern Indian town of Bulandshahr in Uttar Pradesh that their 28-day-old baby was raped by a villager. They say it could be just a case of political vendetta.
The infant's parents claimed that the child was found bleeding profusely while the suspect was spotted loitering near their house. The couple alleged that the suspect broke into their house and raped their daughter when they were out voting in local elections.
A case has been filed against a man from the same village, under Section 376 (rape) of the Indian Penal Code but the local police found several inconsistencies in the parents' statements, and a local hospital has not confirmed that it was a case of rape. Police suspect that since the accused and the complainants belong to rival political factions, it might be a ploy to settle scores.
Ramghat police station officer Shokendra Singh said: "The father of the baby girl said they were not in the house when the incident took place but the mother said she was present. Besides, we have nobody else to corroborate the fact. A doctor in Bulandshahr said there was nothing to indicate that the child was raped. This is a serious accusation and we want to be thorough with the investigation. We have asked senior doctors in Lucknow to conduct another medical examination. We can only question the accused and not arrest him till we have concrete evidence."
After Bulandshahr district magistrate B Chandrakala and senior superintendent of police Anant Dev visited the village and met the families of both the accused and the victim, a team of two female doctors was formed to re-examine the victim. "Action against the accused would be initiated on the basis of the findings of this medical team," said Dev.
A previous medical examination had failed to establish that the infant had been raped and there was not enough evidence to implicate the accused. Additional weaknesses in the case were brought to light when the police mentioned an incident last year in which the infant's father had accused another villager of raping his wife. The matter was finally resolved when the accused paid him Rs 10,000 (£100).
More about rape in India