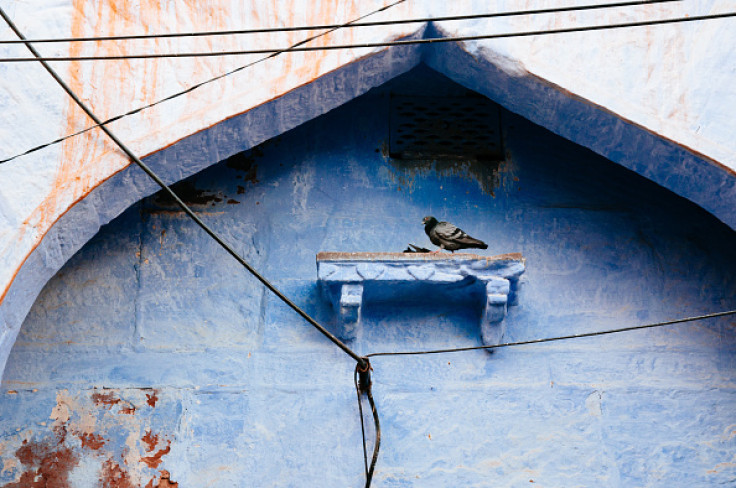 Three wars later, the decades-old rivalry between nuclear-armed India and Pakistan continues.
In recent news from the northern Indian state of Punjab, a pigeon has been detained by police in the village of Manwal, near the India-Pakistan border, on suspicion of being used for spying.
The stool pigeon landed on the house of a local barber, Ramesh Chandra, allegedly after flying in from Pakistan across the border.
After the barber's son found a note in Urdu under the pigeon's feathers bearing the name of a Pakistan district, he took the bird to the nearest police station.
"Tehsil Shakargarh, district Narowal" read the writing on the pigeon that was accompanied with a string of numbers, reported The Guardian.
Indian police said on 29 May that the pigeon was being treated as a "suspected spy" and subjected to an X-ray to determine if it was fitted with a spying device.
"We sent the bird to a polyclinic where X-ray scans were done to see if there is any spy camera, transmitter or hidden chip," Rakesh Kaushal, a senior police official told AFP News.
"Till now there is no evidence to suggest it is a spy bird but so long as we are not able to decipher what is written in Urdu, we cannot be absolutely sure."
So far, investigators have found no "camera, no chips, no SIM cards," however intelligence services have been alerted.
"This is a rare instance of a bird from Pakistan being spotted here. We have caught a few spies here," said Kaushal.
"The area is sensitive, given its proximity to Jammu, where infiltration is quite common."
Till the investigations continue, the pigeon will be held as a jailbird.
In 2013, Indian police found a dead falcon on the Pakistani border with an antennae and camera suspected to have been used for spying.