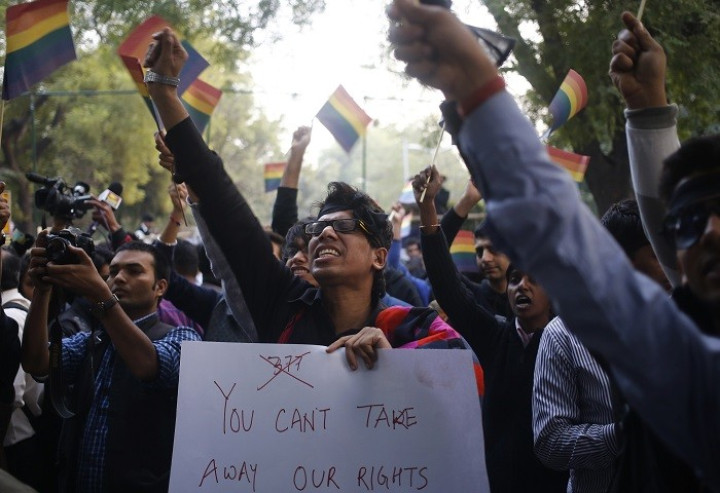 The Indian Supreme Court refused to hear a petition on Wednesday (29 June) filed by gay rights activists to overturn a controversial law that criminalises gay sex. It instead asked the petitioners, to approach the Chief Justice of India to seek any intervention into the matter, as only parliament had the right to scrap the law.
The chief justice is already hearing other curative petitions on the same issue, while the latest petition was filed in April by a group of prominent Indian celebrities from the LGBTQ community, including chef Ritu Dalmia, hotelier Aman Nath, businesswoman Ayesha Kapur, journalist Sunil Mehra and Bharatnatyam dancer Navtej Singh Johar.
Arvind Dattar, a lawyer for one of the petitioners, confirmed that the Supreme Court refused to hear the matter and asked them to approach the chief justice. In 2009, the Delhi High Court had declared section 377 unconstitutional, but the decision was overruled by the Supreme Court in 2013.
In the 716-page plea, the petitioners have argued that sexual expression between consenting adults in the privacy of a home, irrespective of its form, should be protected as the individual's fundamental rights. However, Section 377 "infringes" that right and prevents individuals from accessing "the unenumerated rights which this Hon'ble Court has held flow from Article 21 of the Constitution of India".
The petitioners also argued that they are being denied one of their basic rights despite their achievements and contributions to India in various fields. "Section 377 renders them criminals in their own country," their petition read.
In 2015, Indian parliamentarian Shashi Tharoor had tried to introduce a private member's bill to the Parliament seeking to amend the "colonial legislation", but it was not supported by his fellow MPs. "Internationally, the law is a disgrace, and we must alter it or read it down to safeguard the basic human rights of the LGBTIQ community," he told English daily DNA.