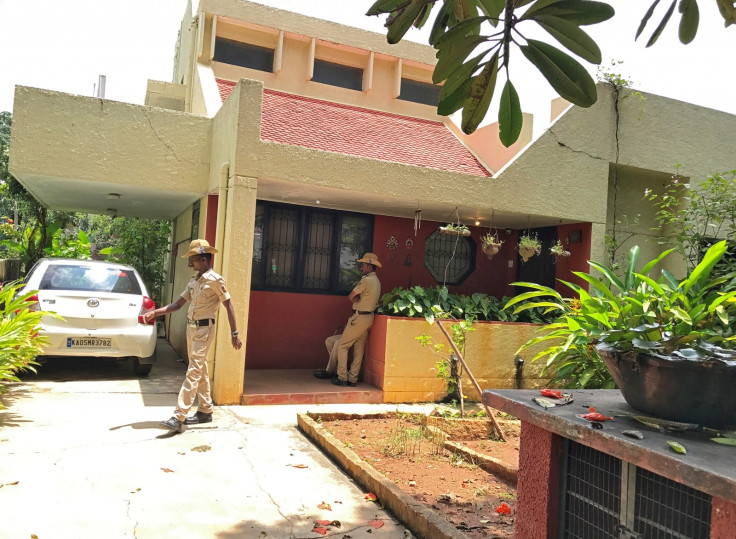 A prominent Indian journalist, who was critical of Prime Minister Narendra Modi's right-wing political ideology, was shot in the southern city of Bengaluru. Gauri Lankesh, 55, was found dead outside her home late on Tuesday, 5 September.
The female journalist, the editor of the vernacular weekly Gauri Lankesh Patrike, was seen as a leading voice from the left-wing intelligentsia and was fiercely anti-establishment. Lankesh was the daughter of famous poet-turned-journalist P Lankesh, who was a leading figure in journalism in the Karnataka state.
She was fired several times at a close range by multiple unidentified assailants. At least three suspects were involved in the incident. Of the seven bullets sprayed at her, three had hit the journalist including one on her head.
"This is not the death of a journalist, but the death of democracy and constitutional values. She had raised her voice against communal violence with us and we know that all our lives are in danger. But we did not expect this," said KL Ashok, who runs a communal harmony forum and was a close associate of the victim.
Police have formed three teams to find the attackers, who are thought to be professional killers. Lankesh's family said they hope the CCTV cameras in the house would help catch the perpetrators.
Protests and condolence meetings have been planned across Bengaluru to condemn Lankesh's murder. Karnataka Chief Minister Siddaramaiah has called for an emergency meeting of top government officials to address the situation.
"Gauri Lankesh was a known critic of the Central government on key issues and had fearlessly expressed her views in the newspaper she edited as well as in other forums. Her killing is an ominous portent for dissent in democracy and a brutal assault on the freedom of the press," said the journalists' associated Editors Guild of India.