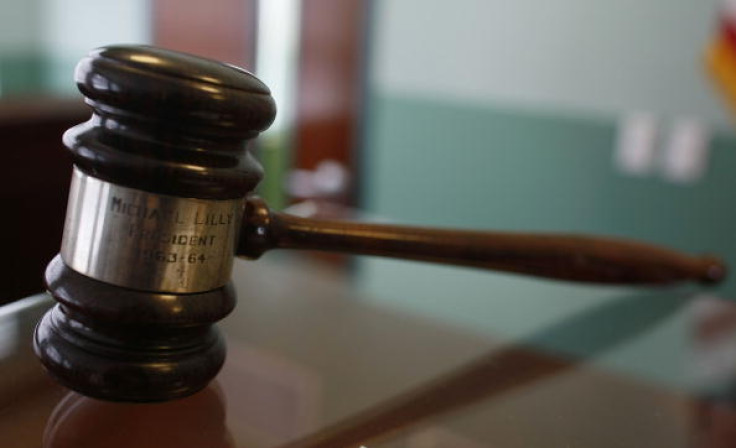 A woman from the Indian state of Gujarat on Tuesday (18 October) afternoon tried to protest nude against the slow pace of the court proceedings. She even started undressing in the court campus of the Ahmadabad city before officials intervened.
According to a Times of India report, the anonymous woman had filed a police complaint in 2015 against her husband, accusing him of molesting their minor daughter. However, after almost one year of filling First Information Report (FIR), the authorities have failed to arrest him, the woman said.
After experiencing a really sluggish pace of legal proceedings and delay in justice, the woman decided to try something different and started shouting and removing her clothes in front of the court. However, she was stopped by the women home guards and lawyers.
A person accompanying the plaintiff was also stopped as he was filming the incident.
Later, both were taken to the court registrar office, where they apologised and guaranteed the official that they would not indulge in any such activity in future that could hamper peaceful and respectful environment of the court premises.
Reports claimed that the husband of the woman had fled to Delhi after he was charged under Protection of Children from Sexual Offences Act (POCSO).
However, this is not the first time that something like this has happened in India. In October 2015, five people, including three women from the state of Uttar Pradesh, had protested nude against the alleged refusal by the police to register a complaint of robbery. They were later arrested on charges of public obscenity.