Indian wrestler Narsingh Yadav given four-year ban after being found guilty of doping
Narsingh Yadav will not compete in the ongoing Rio 2016 Olympics due to the ban.
Indian wrestler Narsingh Yadav's dream of competing at the Rio Olympics came to an end after he was found guilty of doping, with the Court of Arbitration for Sport (CAS) upholding the World Anti Doping Agency's (Wada) appeal against giving a clean chit to the wrestler.
The ad hoc division of the CAS met on Thursday to hear Wada's appeal against the clearance to Yadav given by the National Anti Doping Agency (Nada) committee and decided on slapping a four-year ban on the wrestler.
The ban came into effect on 18 August, which means Yadav will not be able to compete in the qualification rounds, where he was scheduled to face France's Zelimkhan Khadjiev on Friday. The ban also means he would need to vacate his room in the Games village.
"WADA filed an urgent application before the CAS ad hoc division to challenge the decision of NADA India to exonerate Narsingh Yadav following two positive anti-doping tests with methandienone on 25 July and 5 July 2016. The athlete asserted that he was the victim of sabotage (food/drink tampering) by another person. WADA requested that a 4-year period of ineligibility be imposed on the athlete", a CAS statement said.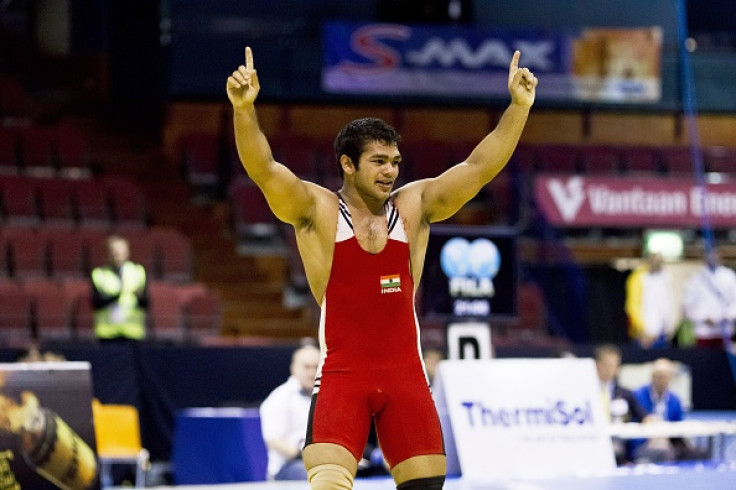 "The CAS panel did not accept the argument of the athlete that he was the victim of sabotage and noted that there was no evidence that the anti-doping rule violation was not intentional. Therefore the standard 4-year period of ineligibility was imposed by the Panel."
Yadav's journey to Rio has been steeped in controversy ever since he was preferred over double Olympic medallist Sushil Kumar to take part in the Olympic Games by the Wrestling Federation of India (WFI); the move led to a major legal tussle between the two wrestlers.
The wrestler, who won the bronze medal in the men's 74 kg Greco-roman event at the 2015 World Championship, returned positive for a banned steroid following a dope test conducted on 25 June by Nada before being cleared on 1 August. Although he was given the all-clear by the United World Wrestling (UWW) to participate in Rio 2016 Olympics the Wada decided to challenge the decision, which led to the CAS giving him a four-year ban.
© Copyright IBTimes 2023. All rights reserved.