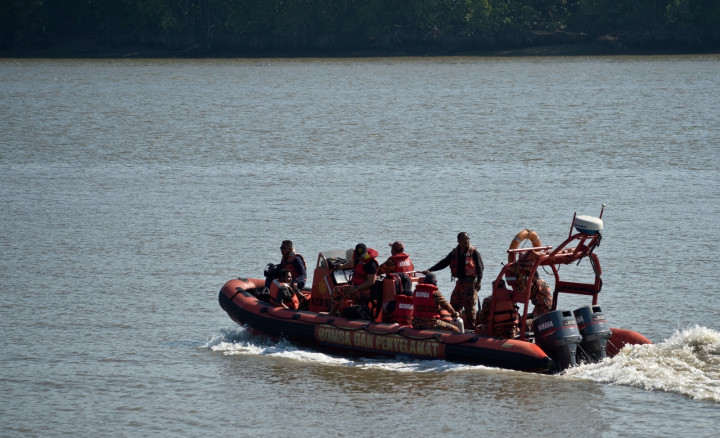 A group of 10 tourists, including two Britons, were forced to drink their own urine and swim for more than six hours after their boat sank in rough seas in Indonesia.
Two foreign tourists are still missing after the boat carrying 25 people, including 13 crew members, sank as it travelled between Lombok and Komodo just off the east coast of Indonesia.
All those who were rescued are currently being treated in hospital for severe dehydration and trauma.
An initial group of 10 people, including the two British tourists, were rescued after swimming three miles to a nearby island, only to find it contained an active volcano.
French survivor Bertrand Homassel said the group, believed to have also consisted of tourists from New Zealand, Spain, France, Germany and the Netherlands, swam for six hours to get to the island.
Once there, they survived by drinking their own urine until they managed to attract the attention of a passing boat the next day.
Homassel said the group had to start swimming because there was not enough room on the lifeboat. Speaking from a hotel in Bima on Sumbawa, he said they had to keep afloat for around 12 hours before talking the decision to swim ashore.
He added: "Six people were in the lifeboat. The others climbed on to the roof of the boat, which had not completely sunk.
"We waited until midday on Saturday. We were five kilometres (three miles) from the coast - there were many big waves separating us from the coast.
"People started to panic... Everyone took the decision to swim to the closest island, five kilometres away, where there was an erupting volcano."
The Foreign Office confirmed two British nationals had been admitted to hospital following the incident.
A spokesperson added: "We are aware that two British nationals have been hospitalised following an incident in West Nusa Tenggara, Eastern Indonesia, on 17 August. We are providing consular assistance.
"We are in contact with the local authorities about the incident and stand ready to offer consular assistance to any other British nationals who may be involved."