Indonesia's announcement to execute 14 drug convicts on Friday, 29 July, may pose a risk to migrant workers, especially women, as it is feared they could be duped into becoming drug mules, human rights activists have warned.
The rights campaigners have said female migrant workers, with valid passports, are vulnerable targets for drug trafficking, sometimes due to their limited education.
"This has become a pattern and the modus operandi is always the same," said Azriana, chair of Indonesia's National Commission on Violence against Women (Komnas Perempuan).
The women's rights commission said, one of the Indonesian prisoners, Merri Utami, who was convicted in 2003 of smuggling 1.1kg of heroin and likely to be executed this week, could have been framed in the case. According to the government-backed body, Utami said she was not aware of carrying of bag of drugs that was reportedly given to her by a man she was involved with.
The group compared Utami's case to that of Filipino maid, Mary Jane Veloso, who was about to be executed last year. She was granted an official pardon in the last-minute after the person who planted drugs in Veloso's bag confessed to the crime in the Philippines. Azriana has urged the Indonesian government to investigate into each convict's case.
Mic Catuira from Migrante International, Manila told Reuters: "Governments should consider [migrant workers] as people who are victimised by the drug trade, they are tricked into being mules – but they are the ones being punished for the crimes." The Philippines-based migrant workers' group that led the campaign to halt Veloso's execution said they feared more such women are being targeted and wrongly framed.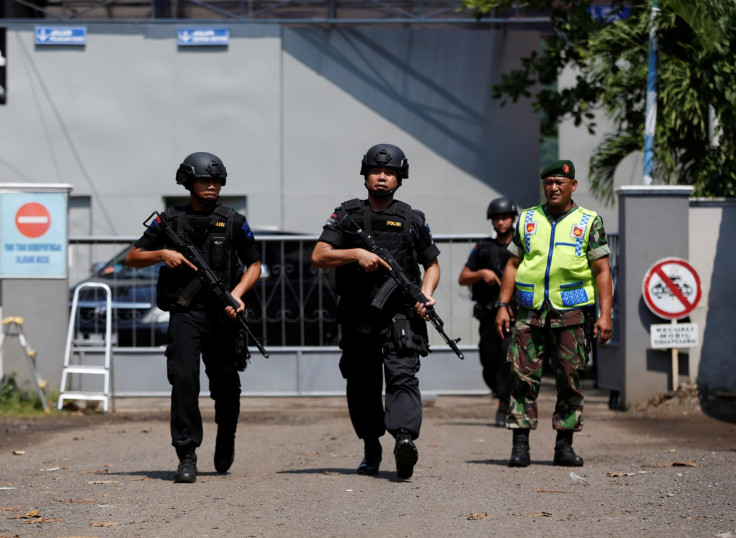 Meanwhile, the fourteen prisoners found guilty of drug peddling and sentenced to death penalty are expected to be executed amid the international outcry over the previous executions that took place in 2015. The lawyers of the death row inmates were thought to be filing for a last minute clemency.
The Indonesia government has not officially released the list of prisoners to be executed but the leaked list reveals Pakistani, Nigerian, Zimbabwean, Indian and Indonesian nationals are among the 14 prisoners who are due to be executed on Friday by the firing squad.
It has emerged that the convicts were moved to the execution site. UN human rights chief is said to have called for the government to immediately reinstate a moratorium on the death penalty that was suspended in 2013, according to Reuters news agency.