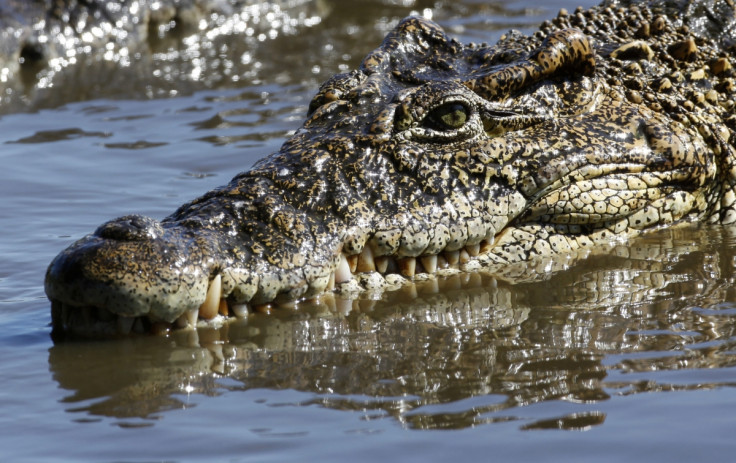 Indonesia's anti-drugs agency is on the look out for the most ferocious crocodiles for its proposed prison to be built on an island for death row drug convicts. The agency's chief, Budi Waseso will be visiting various parts of Indonesia to look out for the ideal reptiles.
"We will place as many crocodiles as we can there. I will search for the most ferocious type of crocodile," he told the local news website Tempo. He plans to visit Papua and Sulawesi, among others, to find the fiercest crocodiles available.
So why crocodiles? According to Waseso, crocodiles would make better guards as they cannot be bribed into letting drug traffickers from escaping, he explained. The proposal for the prison is still at its early stages.
The location and construction plans have not yet been drawn up. The anti-drugs chief is proposing a remote island guarded by crocodiles.
The anti-drugs agency is currently holding talks with the justice ministry, the agency's spokesman Slamet Pribadi confirmed. The move to build a "special prison for death row convicts" is aimed at ensuring that drug traffickers do not mingle with other prisoners. This is aimed at stopping them from recruiting new members to their drug gangs.
Indonesia has one of the toughest anti-narcotics laws in the world. Those convicted of drug trafficking face death by firing squad. Despite international opposition to the death sentence, Indonesia's President Joko Widodo has maintained that its laws are necessary as the country was facing a "national emergency" due to the rising narcotics use.
In January this year, six people were executed by firing squad after they were convicted on various drug charges in Indonesia. Five of them were nationals from Brazil, the Netherlands, Vietnam, Malawi and Nigeria. The sixth was a local Indonesian woman.
At least 138 people are on the death row in Indonesia, mostly for drug offences. A third of them are foreign nationals. In 2013, British national and grandmother Lindsay Sandiford was sentenced to death for smuggling cocaine into the holiday island of Bali. She is awaiting execution and has appealed to the UK government to intervene.