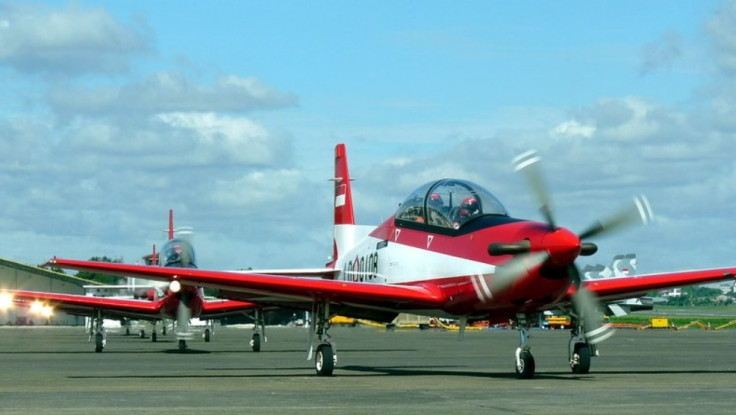 Two Indonesian Air Force aircraft crashed into a house in Langkawi, Malaysia during a practice session on Sunday (15 March).
The KT-1B Wongbi planes from Indonesia's Jupiter aerobatics team clipped each other's wings before bursting into flames. Smoke and fire were seen over the crash site, near Langkawi International Airport.
Both pilots ejected from the aircraft and landed safely with their parachutes at around 2pm local time (7am GMT), during a practice session for the 2015 Langkawi International Maritime and Aerospace exhibition.
They were found by Fire and Rescue Services Department staff and taken to the Langkawi Hospital, according to the Star Online.
Plane wreckage and debris were found scattered over a wide area of forest close to the airport. At least two houses were set alight because of the crash and a seat from one of the planes was found near a house.
Eyewitness Markus Chong, said he saw two pilots ejecting before the planes crashed.
In a statement on Facebook, event organisers HW Lima confirmed the pilots ejected successfully, and said they are under observation in Langkawi Hospital.
All aerial displays were halted immediately as search and rescue helicopters were sent out to find the missing pilots and conduct a report on the crash.