The five terror suspects who were arrested last week for plotting a rocket attack on Singapore's Marina Bay from the Indonesian Island of Batam have been brought to Jakarta for further investigations. Now, the country's elite counter-terrorism unit Densus 88 will interrogate them.
According to latest reports, the police have found that these suspected militants were trained with replica guns in the open in Nongsa district in the north of Batam to avoid suspicion.
Batam police had initially arrested six men, including the leader of the group that plotted the attack, but released a 19-year-old after they found no evidence of his involvement. The five men, aged 20 to 46, were accused of plotting the attack in collaboration with suspected Islamic State (Isis) fighter Bahrun Naim of Indonesia.
National Police spokesman Agus Rianto told the Strait Times on Thursday, 11 August, that these arrested terror suspects are from Katibah GR or Cell GR group.
The five men in police custody were reportedly identified as Gigih Rahmat Dewa – the leader, Eka Syahputra, Trio Syafrido, Tarmidzi and Hadi Gusti Yanda.
Rianto said their forces were continuing to hunt down the other members of this terror cell in Batam Island and other places across Indonesia. "We will continue to investigate their involvement in terror," the spokesman added.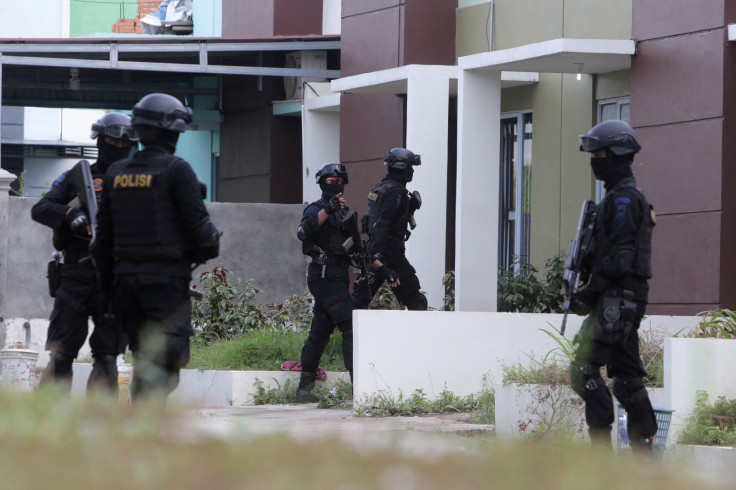 During the raids to nab these terror suspects, police also seized bomb-making materials and several weapons from their houses. The men were trained handlers of firearms, who practised with replica guns in open areas to avoid raising alarms, Batam District Police Chief Helmi Santika told the newspaper.
"Unlike other terror groups which trained in the forests, they exercised and practised handling airsoft guns (a type of replica gun) at a field near a housing estate. In that way, people were not suspicious of them," the police chief said.
Police reportedly found a bow-and-arrow set, several bank books, cash, a camera and personal documents from Gigih's house. From Syahputra's house, police recovered an airsoft gun modified to resemble an AK-47 assault rifle hidden in the attic of the house. Police also confiscated an air rifle, an airsoft gun, a notebook and a computer's central processing unit from Syafrido's house, the newspaper reported.
.