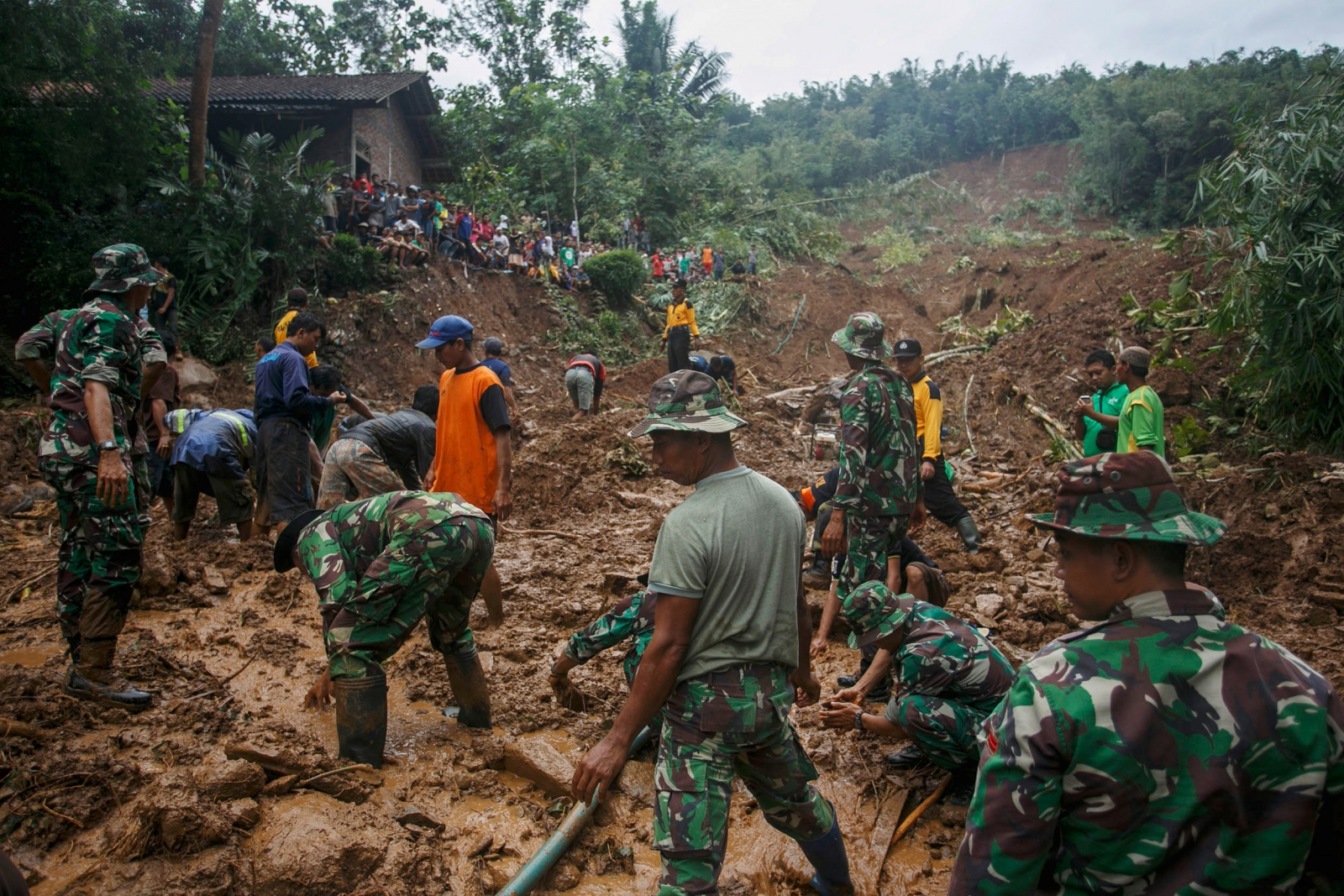 At least 46 people have died and many are reported missing after a wave of flash floods and landslides battered Indonesia's Central Java province over the weekend. Indonesia's Search and Rescue Agency said the maximum deaths were in Purworejo, a regency in the southern part of Central Java.
Twenty-nine people confirmed dead in Purworejo were reported to have been buried in landslides. Seventeen others died in the neighbouring district of Banjarnegara, Budhi Hardjono, head of the agency at Purworejo, was quoted by Indonesia's online English news publication Jakarta Globe as saying. The agency is searching for 11 people in Purworejo and six others in Banjarnegara who are reported missing. The military and police have joined the search operations.
Heavy rains since Saturday (18 June) were followed by landslides and flash floods that affected about 16 districts and cities in the Central Java province. Purworejo, Banjarnegara and Kebumen are the worst affected districts, Sutopo Purwo Nugroho, spokesman for the agency, said. He noted that the Bogowonto River in Purworejo swelled due to incessant rains and led to floods in the district.
Landslides have blocked roads hampering search and rescue operations in the disaster-hit areas. Thousands have been evacuated to safer areas as flash floods and landslides continue to wreck homes and infrastructure.