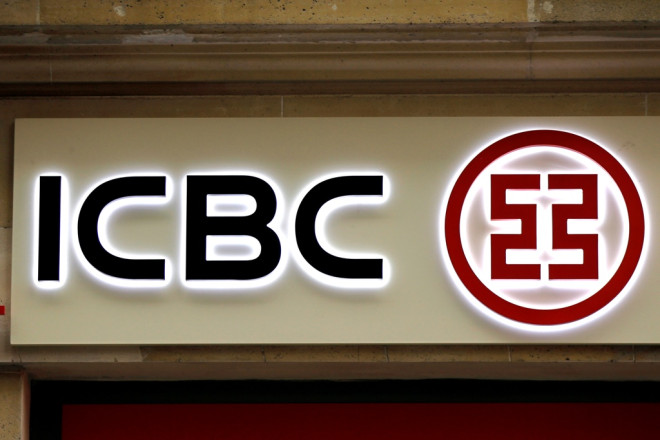 Industrial & Commercial Bank of China (ICBC) is set to acquire Turkey's Tekstil Bankasi.
The move will gives China's biggest lender access to new business and could help it offset a lending slowdown at home, which has pulled down profit growth to its weakest in about five years.
ICBC on 29 April said it will acquire a 76% stake in Tekstilbank, as the Turkish lender is known, from its parent for $316m (£188m, €228m).
The Chinese lender also said its net income for the first-quarter rose 6.6% to 73.3bn yuan ($11.71bn) from 68.7bn yuan a year ago.
The acquisition will extend state-controlled ICBC's reach overseas and encourage China's ambitions for yuan internationalisation, Richard Cao, an analyst at Guotai Junan Securities, told Bloomberg.
The deal will allow the Beijing-based lender's to tap new business amid growing bilateral trade between the two countries -- two-way trade is valued at over $28bn, according to ICBC.
ICBC's stock finished 1.08% higher in Hong Kong, narrowing the year's decline to 10.19%.
Tekstilbank's stock has gained some 49% in Istanbul this year. The 28-year old Turkish lender operates 44 branches, according to its website. Its net income jumped 63% to 43.8m liras ($21m) on an annual basis in 2013.
ICBC Rivals
By comparison, China Construction Bank (CCB), the nation's second-largest lender, logged a 10% profit increase for the first-quarter.
Agricultural Bank of China (ABC) and Bank of China have both reported 14% profit gains, beating expectations.
Bank of Communications, the fifth-largest lender, has reported a 5.6% gain in first-quarter profit, in line with expectations.
China Slowdown
A credit bubble in the world's second largest economy is deflating, leading to weaker growth momentum, an independent economist, Andy Xie, told CNBC Asia earlier in the month.
A strong services sector will not prevent China's economy from slowing by the middle of the year, analysts said on 3 April, a day after Beijing rolled out modest stimulus measures designed to support growth and the reforms drive.
On 2 April, the Chinese government said it would expedite construction of rail projects and cut taxes for small companies, the first real action this year to boost activity.
China has over 110 city-based banks. Together they controlled 13% of China's $20tn of commercial-banking assets as of March 2014.
By comparison, China's state-owned and joint-stock banks, which operate nationwide, controlled 77% of that $20tn, according to official data.
ICBC will contemplate Middle Eastern acquisitions as part of a strategy to boost earnings from that region by 50% this year, Zhou Xiaodong, the lender's chief executive for the region said in February 2014.