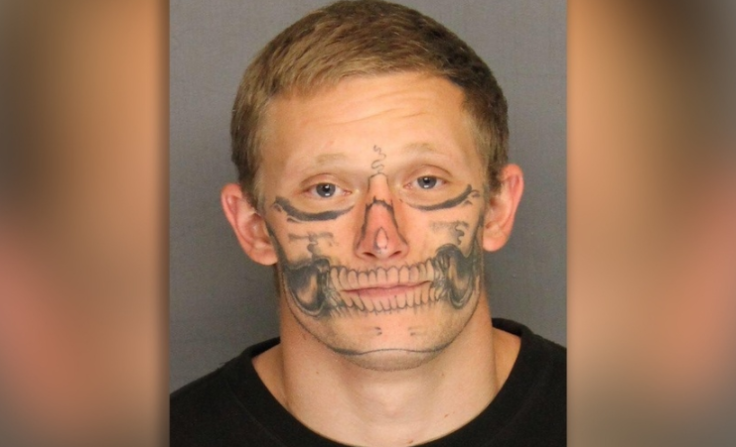 Police are hunting down a felon with a criminally bad tattoo on his face. Corey Hughes, 27, absconded from his working crew on 27 November.
He is a white male with light brown hair distinguishable from other white males with light brown hair because of the badly drawn skull inked on his face.
San Joaquin County Sheriff's Office released his mugshot on social media. It is difficult not to regard it as the face of a man who knows he has made a few questionable decisions.
"The inmate was last seen in the area of I-5 and Country Club. He was a sentenced on a weapons charge and was housed in the Honor Farm with a release date of 2 February 2018," the office said in a statement.
"Sheriff's Special Teams are working to return him back to our facility. If you see him please contact our dispatch at 209-468-4400."
The Facebook post has already been shared more than 5,000 times with members of the public queuing up to voice their opinions about Hughes's face art.
"He can't be employed in the real world with that face and knowing his release date is only 2 months away, it terrifies not knowing how he will survive on the streets," said Lovely Gia.
"This desperate act is just another way of him to get more time in prison so he has a promised home and food and shelter under the expense of tax payers. Trust me, many criminals comes out of prison and they wish to return because they can't adapt to life out here," she astutely added.
Others saw the funny side of the situation, with Lindsey Burks quipping: "But are there any facial features that may stand out that will help the public recognise him??"
Gabe Ayala said: "Maybe just maybe he escaped to go find the hideous tattoo guy who fu**ed up his face!!! I mean I would be pi**ed if that happened to me."