As news of Taylor Swift's blossoming romance with Tom Hiddleston sent Twitter into overdrive, the new couple appear to be escaping the public glare as they jetted off together on a private getaway. The pair was seen boarding the 26-year-old singer's private jet from Rhode Island on Thursday (16 June) afternoon, heading for an unknown destination.
Mail Online posted exclusive pictures of Taylor accompanied with The Night Manager star as they set off, dressed casually for their impromptu trip. They refrained from any PDA's after pictures of them caught in a clinch went public, exposing their secret romance to the world and an unsuspecting Calvin Harris.
The Scottish DJ is now said to be feeling "betrayed" following suggestions that Swift, who had earlier described Harris as "the love of my life", may have been cheating on her boyfriend of 15 months with Hiddleston.
Just two weeks after the pair announced they were to end their relationship, the Shake if Off singer was photographed taking a romantic walk with the British actor and stopping for a passionate kiss.
At the time of the split, Calvin denied there was a third party involved in their break-up, insisting that their parting was amicable, however following the publication of the incriminating images a source has now told E! News that the star feels 'betrayed'.
Harris is said to have grown suspicious after his ex-girlfriend was seen dancing with Hiddleston at the Met Gala in a video that went viral.
"He is so angry and feels betrayed," the insider claims. "He is convinced that Taylor was cheating with Tom while they were still together." A source told TMZ: "He thought they were in a committed relationship and now he's p***ed and feels betrayed by her."
Hinting at the bitter ending to the relationship, the 32-year-old "un-followed" Taylor and her brother Austin, and deleted the numerous gushing posts and photos they shared, including his tweet in which he confirmed their amicable breakup.
The post read "The only truth here is that a relationship came to an end & what remains is a huge amount of love and respect." However, as the realisation of the real reason the Grammy winner called time on their relationship appears to have emerged, he followed it with a second tweet, which he also later deleted, adding: "Oh boy it's about to go down," before un-following his former girlfriend.
Taylor too wiped all trace of the How Deep is You Love star from her social media including photos of the former couple looking loved-up.
Putting a brave face on his latest heartbreak, when confronted by reporters about the pictures of his ex kissing another man, Harris reportedly smiled replying: "All good. [She's] just doing her thing."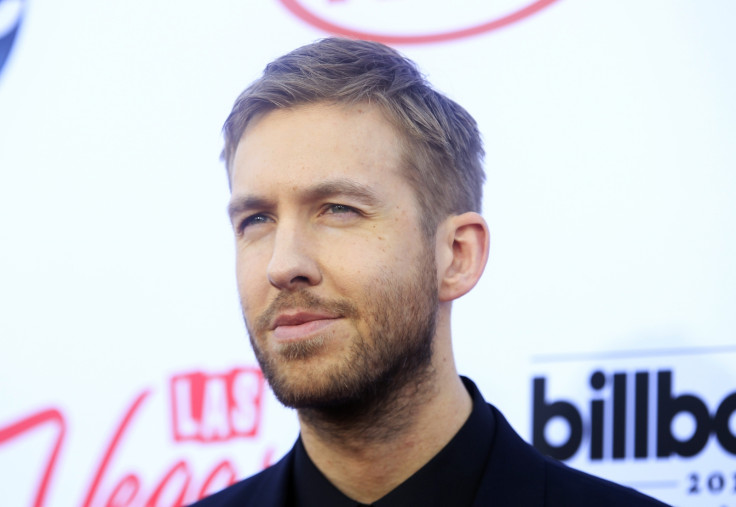 A source told The Sun that while the timing is suspect, Hiddleston had swept Swift off her feet as her relationship with Harris ended. "Things had not been right between Calvin and Taylor for some time. She met Tom and was swept off her feet. He made it very clear how interested in her he was. They swapped numbers and got chatting.
"After Taylor ended things with Calvin, he sent her flowers and they agreed to meet up. Nothing happened before things were officially over with Calvin, but let's just say Taylor was hardly broken hearted."
Cynics have suggested the new romance is a publicity stunt. While Hiddleston remains a favourite to step in Daniel Craig's shoes as the new Bond, fans of the Grammy award winning singer are calling for Swift to record the next Bond theme tune, sealing the deal and the relationship.
And while the Blank Space singer is said to be "madly in love" it remains to be seen whether "Swiddleston" as they have been dubbed, will stay the course. But one thing is certain - after all the Bad Blood, Taylor and Calvin are Never Ever Getting Back Together.