Intel has named Brian Krzanich as its new chief executive officer, six months after current CEO Paul Otellini announced that he would be retiring after 40 years at the company.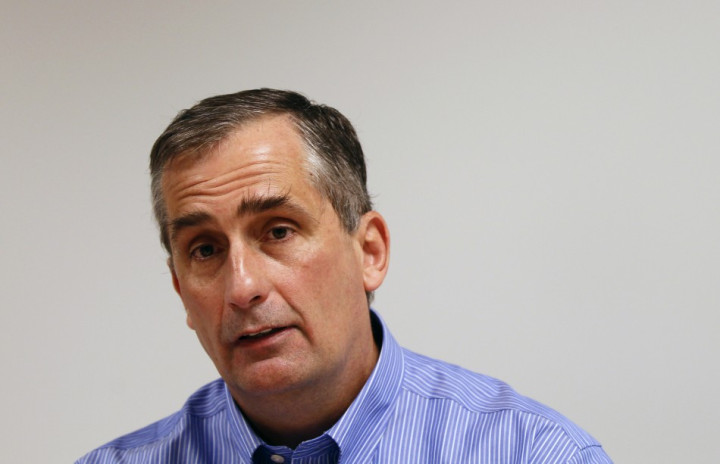 Krzanich will be Intel's sixth CEO in its 45-year history and takes up the role on 16 May, having previously served as the chip maker's chief operating officer since January 2012.
Intel also announced that Renée James, 48, will become its new president, a role also occupied by Otellini until later this month.
Chairman of Intel, Andy Bryant, said: "After a thorough and deliberate selection process, the board of directors is delighted that Krzanich will lead Intel as we define and invent the next generation of technology that will shape the future of computing."
Krzanich will have his work cut out, as the company was left behind by the smartphone and tablet explosion started by the iPhone in 2007, as the vast majority of manufacturers, including Apple, use chips from manufacturers like Qualcomm and Samsung which utilise the low-power processor architecture designed by British company ARM.
Intel only recently entered the smartphone market with mid-range smartphones like the Orange San Diego and Motorola Razr i using its low-power Atom processor.
Despite officially retiring on 16 May, Otellini will remain involved with Intel, becoming an advisor to the company's management team. During his time as CEO, Otellini saw annual revenue grow from $38.8bn when he took over in 2005 to $53.3bn last year, with annual earnings-per-share increasing from $1.40 to $2.13
Deeply honoured.
Krzanich, 52, said he was "deeply honoured" by the opportunity to lead Intel. "We have amazing assets, tremendous talent, and an unmatched legacy of innovation and execution. I look forward to working with our leadership team and employees worldwide to continue our proud legacy, while moving even faster into ultra-mobility, to lead Intel into the next era."
As COO, Krzanich was responsible for more than 50,000 employees in Intel's Technology and Manufacturing Group, as well as human resources, IT and the company's strategy in China.
James has previously led Intel's software subsidiaries, including Havok, McAfee and Wind River; she also currently serves on the board of directors of Vodafone, VMware, and was chief of staff for former Intel CEO Andy Gove.