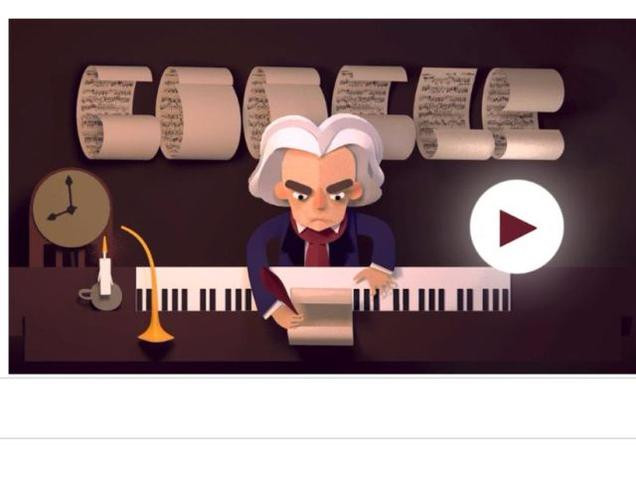 Google's doodle offered a little twist, offering an interactive puzzle to mark composer Ludwig van Beethoven's 245th baptism anniversary. In the doodle, Google asks readers to help Beethoven's puzzle to the symphony hall by arranging his masterpieces in time for the big crescendo.
Readers are given the opportunity to arrange the musical score for Beethoven's Fifth Symphony, Fur Elise, Moonlight Sonata and Ode to Joy. The musical puzzle was created by Leon Hong in collaboration with artist Nate Swinehart and engineers Jonathan Shneier and Jordan Thompson, Kris Hom and Charlie Gordon.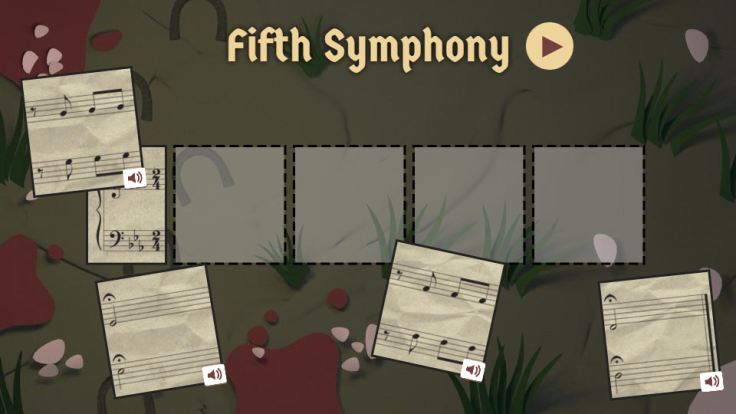 "Today provided us with a rare opportunity to construct a game in step with beautiful music, whose evocative moods, drama, lightness, and depth made conjuring visuals to match it rollickingly fun. Here's to one of history's greatest artists, and to hoping that, wherever you happen to be traveling this holiday, your life's work isn't eaten by a horse," Google said.
Referring to its interactive puzzle, Google said: "It happens that our story isn't much of a stretch in the broader context of Ludwig van Beethoven's life, which saw more than its share of rotten luck." It noted how Beethoven's father pulled him out of school when he was only 10 years old on the hope of earning some money from his talent.
As a result, he had such bad handwriting that musicologists still have difficulty in authenticating his signature. In addition, two of his siblings died prematurely and Beethoven had to assume full responsibility for his family while still a teenager.
To cap it all, he started losing his hearing at the peak of his career. Google said that it was not clear when exactly Beethoven was born but 17 December marked the 245th anniversary of his baptism.