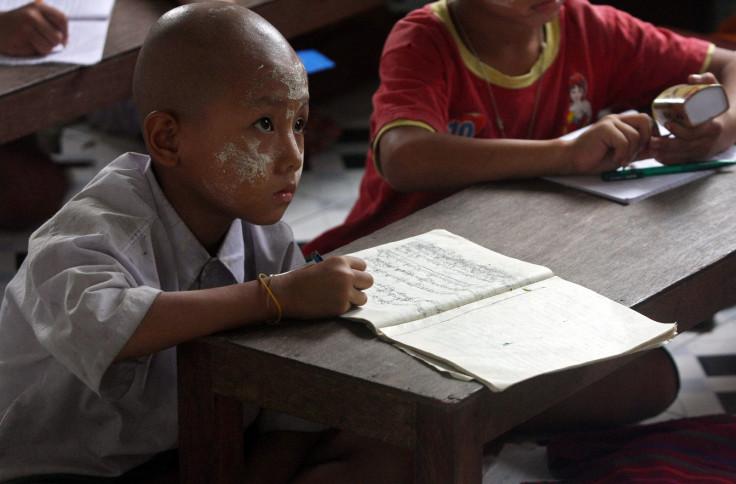 The world gears up to celebrate International Literacy Day on 8 September and the theme for 2016 is Reading The Past, Writing The Future. After Unesco officially proclaimed the day as International Literacy Day on 17 November 1965, communities all around the world have been commemorating the day by holding various programmes and events.
While this would be the 50th celebration of the historic event, the primary objective is to promote literacy, which in turn would help eradicate social malice. People around the world honour the day by contributing in various forms including written words and literary pieces. A two-day conference will be held at Unesco headquarter in Paris to launch the Global Alliance for Literacy.
On the heels of the 2016 International Literacy Day, IBTimes UK has compiled some powerful quotes to inspire and motivate the young and old to come together in eradicating illiteracy.
"Frederick Douglass taught that literacy is the path from slavery to freedom. There are many kinds of slavery and many kinds of freedom, but reading is still the path."

- Carl Sagan
"Literacy is a bridge from misery to hope".

- Kofi Annan

"There are books of which the backs and covers are by far the best parts".

- Charles Dickens

"The man who does not read has no advantage over the man who cannot read."

- Mark Twain


"A book is the most effective weapon against intolerance and ignorance."

- Lyndon Baines Johnson


"Literacy is not a luxury, it is a right and a responsibility. If our world is to meet the challenges of the twenty-first century we must harness the energy and creativity of all our citizens."

- President Clinton on International Literacy Day, 1994


"Education is the ability to listen to almost anything without losing your temper."

- Robert Frost


"Today a reader, tomorrow a leader."

- W. Fusselman


"Education is not the filling of a pail, but the lighting of a fire."

- W. B. Yeats
"A reader lives a thousand lives before he dies,' said Jojen. 'The man who never reads lives only one." - George R. R. Martin