Early Uber and Twitter investor Chris Sacca voiced his thoughts on the series of PR crises plaguing Uber in recent months, including former engineer Susan Fowler's chilling account of sexual harassment at the company. In an on-stage interview at South By Southwest (SXSW) in Austin, Texas, the Shark Tank star said he hoped the recent allegations of sexism and discrimination against Uber will serve as a lesson for other companies in the male-dominated technology sector as well.
Running venture capital fund Lowercase Capital, Sacca was an early investor in multiple tech companies including Twitter, Instagram and Twilio. Sacca took to the stage on Saturday (11 March) with a six-pack of local Lone Star Beer. "We''ll do this unlike how they do things at Uber, so the women here will get things first," Sacca said while handing out the brew, USA Today reported.
Since the start of the year, Uber has faced a slew of controversies including a viral #DeleteUber campaign following allegations of strikebreaking a protest called on by taxi drivers in New York City against President Donald Trump's immigration ban.
Uber CEO Travis Kalanick quit Trump's economic advisory council shortly after amid pressure from customers and drivers.
In February, Fowler's allegations of sexual harassment and a toxic work culture at Uber prompted Kalanick to order an "urgent investigation" led by former US attorney general Eric Holder. It also inspired other women in the tech sector to come forward with their own accounts of sexism, harassment and discrimination.
"Nothing about that story shocked me at all," Sacca said, referring to Fowler's allegations that she was inappropriately propositioned for sex by a manager on her first day. Fowler said Uber's HR department did nothing to punish her supervisor since it was his "first offence" and he was a "high performer".
"I couldn't believe the HR team responded like that," Sacca said. "Automatons could respond better to that stuff."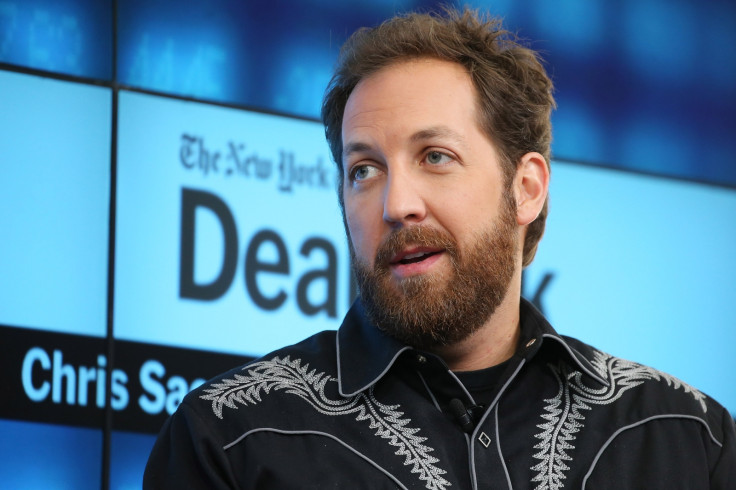 Sacca added that the issue is "pervasive" in the technology industry, noting that he has personally seen it occur in the sector.
"Earlier in my career, I probably contributed to that culture by just moving along when I saw it happen," Sacca admitted. "Lessons should trickle down to the industry before it's too damn late. [What we can learn from] cultures like Uber is that companies need to make sure they have more women, more underrepresented minorities, and more people from the other end of the poverty cycle."
"There are two reasons to pursue diversity and inclusion," he continued. "One, because you believe one group has benefited from hundreds of years of discrimination, or two, maybe you don't like that women make 73 cents on the dollar compared to men.
"But let's say you're Scrooge McDuck? Well, companies with women at the helm or high up in the staff, they simply do better. Frankly, if you don't invest like that, you must hate money."
Once close friends with Kalanick, Sacca said he hasn't had a "speaking relationship" with the 40-year-old tech executive since 2011. He said: "The basis for us not speaking is not wholly unrelated to this kind of stuff."
Sacca cited one instance when a customer in New York paid around $100 (£82) to travel one mile during surge pricing.
"One guy in New York paid something like $100 to go a mile, and Travis said suck it up, surge pricing is here to stay," Sacca said. "Yes, it's here to stay. But we [advisers] said, you can't talk that way to human beings. And we should probably buy that guy's ride."
After a video that showed Kalanick berating an Uber driver over fares went viral, Kalanick issued a public apology saying he needs to "grow up" and admitted he needs leadership help.
Kalanick is currently looking to hire a new chief operating officer to help him run the company.
"I'm very encouraged with his openness in bringing in a real No 2," Sacca said. "And no one here should be shocked if that No 2 ends up being an amazing, kickass woman who I think can start straightening that company out from the top down."