iOS 5.1.1 Untethered Jailbreak: How to Use Updated Sn0wbreeze 2.9.4 On A4 Devices [TUTORIAL]
-How to Use Updated Sn0wbreeze 2.9.4 On A4 Devices - iPhone 4, iPad 1, iPod touch 4G, Apple TV [TUTORIAL]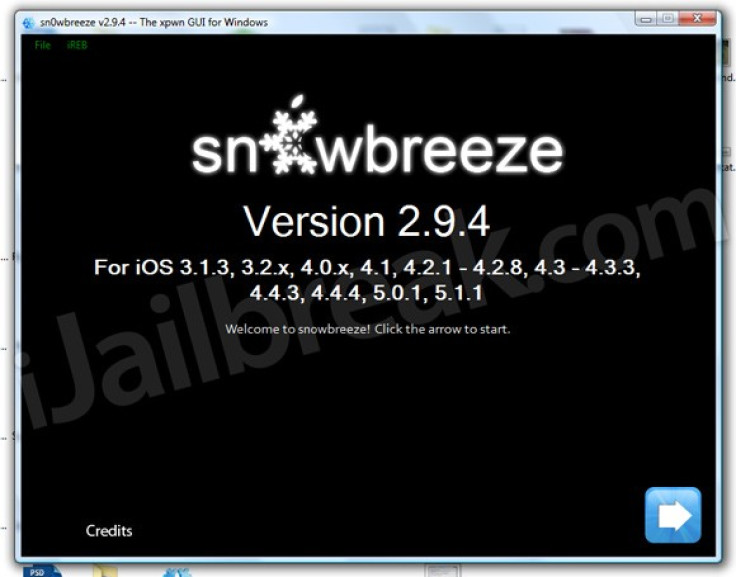 Renowned iOS hacker ih8sn0w has once again stepped up to help jailbreakers by unleashing the updated Sn0wbreeze 2.9.4 to unlock A4 devices untethered on iOS 5.1.1. It should be noted, however, this tool is exclusively meant for the Windows platform only and supports all A4-powered devices including the iPhone 4, the iPad 1, the iPod Touch 4G, the Apple TV second generation and older devices.
Owing to the lack of a BootROM level exploit for the newer A5 and A5X-powered devices (the iPhone 4S, the iPad 2, the iPad 3 and the Apple TV 3G), this tool does not support the aforementioned devices. Sn0wbreeze is known to work on Geohot's Limera1n exploit to inject custom firmware on the older A4 devices.
As of now, there is no support for the iPhone 4 (GSM only model) that runs iOS 5.1.1 9B208 firmware, as the developers of Absinthe are required to update the untether payload support for this minor firmware update.
As Redmond Pie notes, here's the complete official changelog by ih8sn0w:
"What is New?
Added the 5.1.1/9B206 untether that was released with today's absinthe update
Added 5.0/9B206f (Apple TV 2) support
Minor UI changes (thanks @icj_!)
Bug Fixes"
Key Points Users Should Note before Starting the Jailbreak:
You should note there is no point in using the Sn0wbreeze exploit on your iOS device unless you want to preserve older basebands. Instead, it is recommended to use either Chronic Dev's Absinthe 2.x or Dev Team's CLI tool for jailbreaking iOS 5.1.1
Use iOS 5.1.1 IPSW where ever necessary with the latest version of Sn0wbreeze and skip the booting tethered part with iBooty as v2.9.4 supports full untethered jailbreak on the latest firmware
Things You Need to Download:
Sn0wbreeze 2.9.4 for Windows can be downloaded from here. iOS 5.1.1 (9B206) IPSW firmware file can be downloaded from here.
The complete set of instructions for jailbreaking your device using Sn0wbreeze 2.9.4 is given below:
How to Use Updated Sn0wbreeze 2.9.4 on A4 Devices (Windows)
Step 1: Once you have downloaded the necessary iOS 5.1.1 IPSW tool, launch Sn0wbreeze. Click the blue arrow at the bottom right of the screen.
Step 2: Locate the downloaded IPSW file for your iOS device and tap that blue arrow once again.
Step 3: Sn0wbreeze will now display your device's details on a verification screen. Click the blue arrow, again.
Step 4: Now, if you're planning to preserve your iPhone's baseband for GeveySIM or Ultrasn0wunlock, opt for Expert Mode. Tap the arrow once again.
Step 5: On the next screen, select Build IPSW and click on the blue arrow once again. Sn0wbreeze will then decode the iOS 5.1.1IPSW file. It may take a while but you will be notified when the process is done.
Step 6: Connect your device and click OK, then follow the steps to set your device into DFUmode. If done correctly, you'll receive a confirmation prompt.
Step 7: Open iTunes, select your device in the list view and while holding down the left Shift key on your keyboard, hit the Restore button, which will allow you to navigate to your customfirmwarefile which you created via Sn0wbreeze.Congratulations! This ends the jailbreak process.
© Copyright IBTimes 2023. All rights reserved.