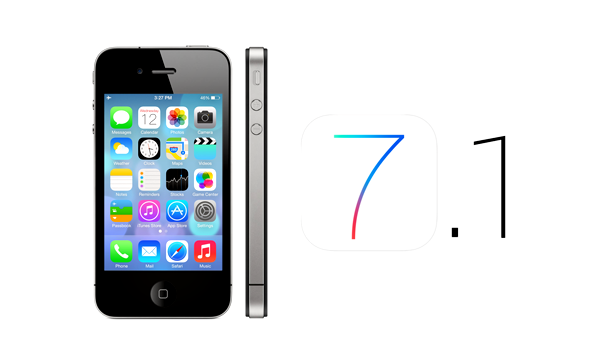 Apple recently rolled out the first major update for iOS 7 via iOS 7.1 release, which brings a plethora of feature enhancements and bug-fixes including faster boot times for iPhone 4.
As Ars Technica reports, iOS 7.1 update considerably reduces the jerkiness and non-responsiveness of the user-interface on older devices with slower processors (like iPhone 4), as sweeping animations and other graphical effects were introduced in iOS 7.
Though there is no performance gain with CPU, GPU or browser-related benchmarks on devices running iOS 7.1 (in comparison with iOS 7), it is ascertained that the new update considerably trims the Animation times in order to improve app load times and promote faster boot times.
iOS 7.0.3 initially introduced the manual method of reducing animation times by navigating to Accessibility Options and toggling "reduce motion" to disable parallax effect on the home screen as well as throughout the operating system.
This feature also disabled sweeping animations and replaced it with crossfade effect for enabling faster transitions from app to app.
Now iOS 7.1 achieves the same result without having to manually toggle "reduce motion" feature on older and slower iOS devices. Ars Technica has run a few application launch tests on iOS 7.1, and compared the results against iOS 6.1.3 and iOS 7.0 (see the table below).

The results indicate the average load time taken for each app over a maximum of three attempts. Load time (in seconds) is measured as the interval time between when the app icon is tapped and when the app becomes available for user input.
After each run, the apps were force-quit or terminated via iOS multitasking interface.
The overall test results suggest considerable improvement in app load times for iOS 7.1 over iOS 7, while some show more noticeable improvement than others. In some instances, iOS 7.1 has load times nearly as good as that of iOS 6.1.3.
With iOS 7.1 expected to be the last major software update for iPhone 4, the smartphone users should make the most of the available performance boost in iOS 7.1 which was sorely missed in iOS 7.