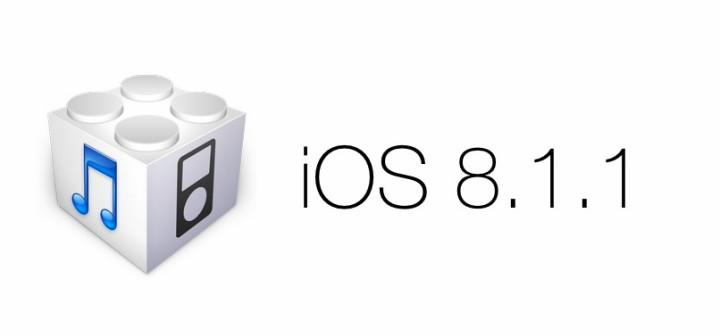 Apple has recently rolled out iOS 8.1.1 with build 12B435 for iPhone, iPad and iPod touch users. The update addresses bug issues and increases stability and performance for iPad 2 and iPhone 4S.
However, there are a number of issues that users come across generally after the update. We have listed a few fixes, courtesy of GottaBeMobile, that will help you deal with the problems.
Fix for installation issue
It seems users are facing installation issue with iOS 8.1.1. If you are one of those, just perform a hard reset. For this, hold the Power and Home buttons together for a few seconds until the device restarts. This will ensure a hassle-free update.
Fix for battery issue
While there is no complaint so far regarding battery life of iOS 8.1.1, this is a common issue which usually emerges after the update. This does not necessarily pop up soon after the update, but could be seen days or weeks or even months after the update.
iOS users can get rid of the issue easily. Check this out to know how to improve iOS 8's battery performance. These fixes range from small tweaks to setting changes for your daily battery usage.
Fix for Wi-Fi issue
Users at Apple Support Communities have reported that iOS 8.1.1 no longer connects to corporate Wi-Fi. This reportedly happens depending on whether you install the update via OTA or do a complete wipe or reload in iTunes.
There are a few fixes starting from a factory reset to replacing a router. To resolve the issue you can also reset the device's networking settings. To do this navigate to Settings>> General>> Reset>> Reset Network Settings. The iOS device will reboot once the process is completed.
Fix for cellular data issue
The first thing you should do, if you happen to see a cellular data issue, is restart your iOS device. If that does not work then try toggling cellular data On and Off. To do this go to Cellular>> Cellular Data>> Toggle Off. You could also turn Airplane Mode on, wait for at least 30 seconds and then turn it off.
Fix for Bluetooth issue
Users still seem to be facing a Bluetooth issue on iOS 8.1.1. Resetting all your settings could help resolving the problem. To perform this navigate to Settings>> General>> Reset>> Reset All Settings. This process will take some time and you will lose all you saved settings.
Fix for app issue
Ensure that all apps running on your iOS device are updates. Just turn on the automatic App Store updates to keep the apps updated automatically. Auto updates will bring the latest version for the apps with bug fixes. For this go to Settings>> iTunes & App Store>> Toggle Updates on.
Fix for performance issue
The iOS 8.1.1 adds stability and performance improvement on iPhone 4S and iPad 2. There are several tweaks and customisations you can do to improve the performance of other iOS devices, which includes reducing animations, resetting setting and restoring factory settings. Although these fixes are outlined for iPhone 4S, these should work on all versions of iPhone and iPad models.