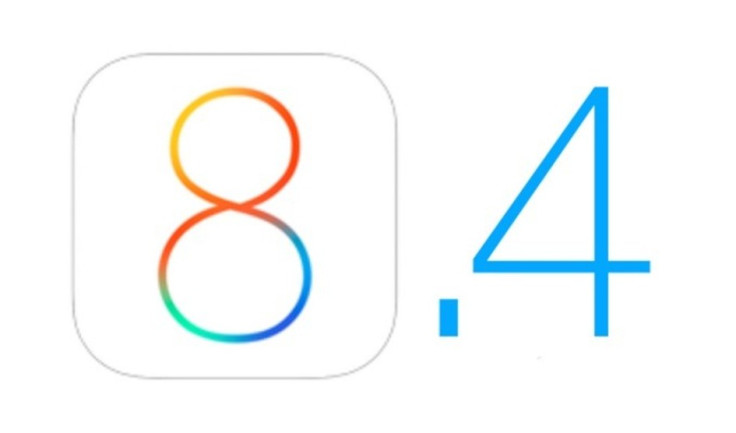 Several iOS users have been reportedly flooding Apple Support forums with complaints about GPS performance issues on their device soon after upgrading to iOS 8.4.
The GPS accuracy is either very poor or refuses to lock down the user's current position and the issue seems to be affecting all iOS users regardless of whether the device was updated via OTA or through iTunes, reports iPhone Hacks.
The GPS issue seems to be widespread as it has been reported across all apps that use its data including Maps, Waze, and Nike+, while only a handful of users have confirmed that the issue has indeed occurred after installing the iOS 8.4 update.
Here are a few screenshots depicting the comments of affected iOS 8.4 users, which have been taken from the Apple Support community thread: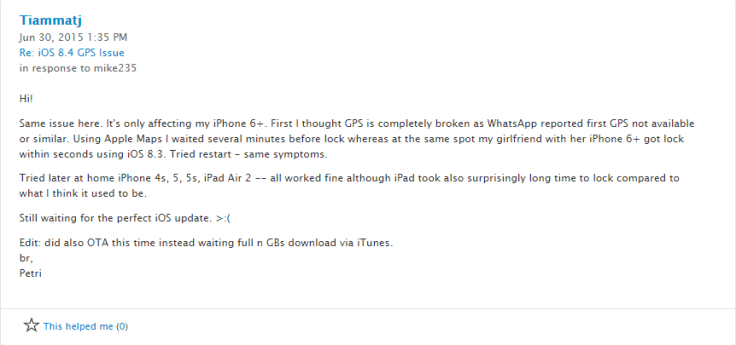 Nevertheless, affected iOS 8.4 users can try a few of the most common troubleshooting steps to fix the issue:
Perform a Hard Reset
Press and hold the Home and Sleep/Wake (Power) buttons together until the screen goes blank
Release the buttons at this moment and you should see the Apple logo, which confirms the phone has been reset successfully
Try disabling and re-enabling location services
Go to Settings > Privacy > Location Services and switch the toggle off by tapping on it
Now once again hard reset your phone by following the steps provided above
Wait until your iPhone restarts and then launch the Settings app
Go to Settings > Privacy > Location Services and turn it on by tapping on the toggle button
If the issue still persists, try resetting the Network Settings. However, you may need to reconfigure Wi-Fi and VPN settings after the Network reset.
Resetting Network Settings
Launch the Settings app
Browse to General > tap Reset and then tap on Reset Network Settings
Enter the Passcode when prompted and then confirm the action to Reset Network Settings
Finally, tap on Reset Network Settings button to continue
Restore iPhone and setup as new device
If nothing else helped you fix the issue, try restoring your iPhone or iPad via iTunes and set it up as a new device.
Connect your iOS device to computer via USB cable
Select your iPhone, iPad or iPod touch once it is recognised in iTunes (next to iTunes Store button in the top right corner)
Hit the Restore button in the Summary tab
iTunes prompts you if you want to restore your iOS device to factory settings. Just click the Restore button
Once your iOS device is restored to factory settings, it will reboot
The Hello screen with a Slide to set up slider will appear. Follow the on-screen instructions to set up the iOS device as a new device or restore from the earlier backup.
[Source: iPhone Hacks]