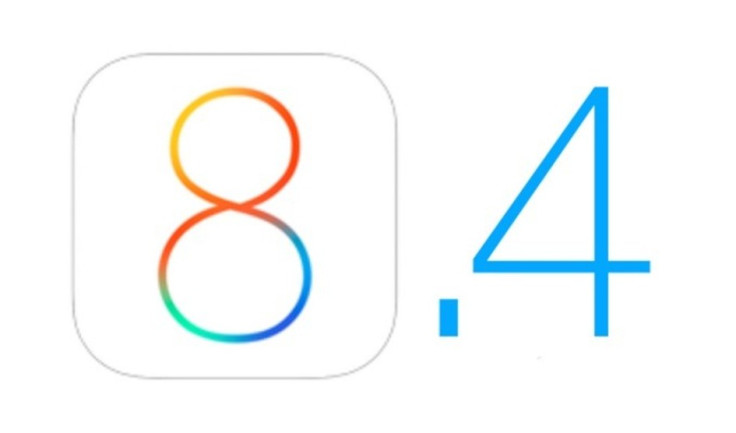 Apple has just rolled out the highly-anticipated iOS 8.4 update via over-the-air (OTA) across a spate of iOS devices including iPhone, iPad and iPod Touch, with a handful of bug-fixes and improvements.
The iOS 8.4 update introduces the all-new music app with support for Apple Music and Beats 1 built-in software. It also brings improvements for iBooks, while the redesigned music app in sync with the revolutionary music service (aka Apple Music) offers "24/7 global radio with a way for fans to connect with their favourite artists", cites the official release notes.
How to install via OTA
To get the update via OTA go to Settings > General > Software Update and once the update is found just tap Install Now.
Alternatively, connect your iOS device via USB cable to a Mac or Windows PC running the latest version of iTunes.
An iOS 8.4 update prompt should now appear on your device's screen automatically. Just follow the onscreen instructions to install the latest iOS update successfully.
How to join or sign up for Apple Music
Update the iTunes on your desktop computer (PC or Mac OS X) to the latest version with support for Apple Music
Launch iTunes on your computer and select iTunes > Check for Updates or Help > Check for Updates on Windows PC)
Follow the onscreen prompts to complete the iTunes installation.
You can now sign up for a free three-month trial of Apple Music via iTunes or the music app on your iPhone, iPad or iPod Touch. Once the free trial expires you will be charged $9.99 per month for a single account or $14.99 for a family of six.
iOS 8.4 Features: What's New
The redesigned music app enables access to a mini-player that can be invoked from any screen when the Beats 1 radio station is running. Users can also add their own thumbnail or customised description to any playlist.
Other key enhancements include an all-new Global Search option, Up Next queueing via Apple's new music service and support for digital publications with Apple's free iBooks Author app.
Here are the complete release notes for the all-new music app, Apple Music service, iBook improvements and other bug-fixes in iOS 8.4:
iOS users who failed to receive the latest iOS 8.4 OTA update notification or cannot install the OTA for some reason can install the same manually, using the step-by-step guide posted below.
iOS 8.4 Compatibility
iOS 8.4 is available as a free upgrade for the following iOS devices:
iPhone 6, iPhone 6 Plus, iPhone 5s, iPhone 5c, iPhone 5 and iPhone 4s
iPad Air, iPad 4, iPad 3 and iPad 2
Retina iPad mini, 1st gen iPad mini
5th generation iPod touch
Note: Before you proceed with the manual installation of iOS 8.4, please back up all your important data and settings on the device via iCloud or through iTunes. Jailbreakers are advised to follow the iTunes method as OTA updates have known issues with jailbroken iOS devices.
Direct Download Links for iOS 8.4 IPSW files
iOS 8.4 for iPhone
iPhone 5s (Model A1453, A1533)
iPhone 5s (Model A1457, A1518, A1528, A1530)
iPhone 5c (Model A1456, A1532)
iPhone 5c (Model A1507, A1516, A1526, A1529)
iOS 8.4 for iPad
iPad (4th generation Model A1458)
iPad (4th generation Model A1459)
iPad (4th generation Model A1460)
iPad Wi-Fi + Cellular (model for ATT)
iPad Wi-Fi + Cellular (model for Verizon)
iOS 8.4 for iPod Touch
How to install iOS 8.4 update via iTunes
Those who are unable to receive the OTA update notification for iOS 8.4 or cannot install the same for some reason should try downloading the iOS 8.4 update manually, using the direct download links given above, and then use iTunes to install the same.
Step 1: Connect your iOS device to computer via USB cable. Open iTunes and check if your device is recognised in iTunes.
Step 2: Click on device button to the left of iTunes Store button at the top right corner in iTunes.
Step 3: Click on "Check for Update" without pressing any keys. If the iOS 8.3 update is available, it will automatically download and install on your device.
Step 4:Alternatively, you may get a popup message informing you that the new update is available. Click on Download and Update button. If it says iOS 8.4 is the latest version, then download the appropriate firmware file via download links provided above.
Note: If the firmware file is being downloaded via Safari then ensure that auto unzip feature is disabled or use Chrome or Firefox.
Tip: Locate the model number at the back of your device.
Step 5: Once the firmware file is downloaded, hold Option key (Mac) or Shift key (Windows) and click on "Check for Update". Important: Remember to click Check for Update button, and not the Restore iPhone button to avoid accidentally restoring your iPhone and erasing all data on it.
Step 6:Wait for a popup message that reads iTunes will update your iPhone/iPad/iPod touch to iOS 8.4 and will verify with Apple. Now click on the Update button.
Step 7: You will now see the release notes for iOS 8.4. Click Next and then click Agree to accept the terms and conditions.
Step 8: The firmware file will now be downloaded via iTunes (which can take longer than expected as it is a huge file of size 2GB). Once the download completes, the file will be processed and extracted. Then the device is prepared for updating, and finally the update will be installed.
Step 9: Do not disconnect your device until the update finishes. Wait for a few minutes until the installation completes and then reboot the device when prompted.
Step 10: Your device will boot into Hello screen once it is successfully updated. Follow the on-screen instructions to set up the device for first use.
[Source: iPhone Hacks]