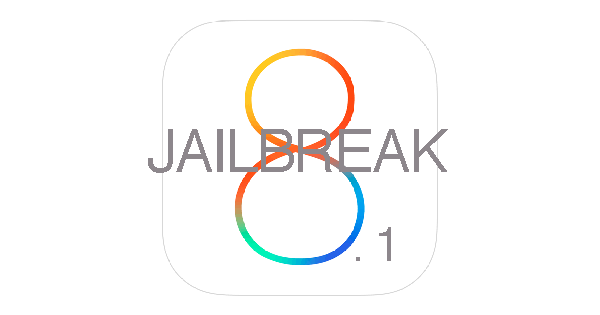 Chinese jailbreak developer PanguTeam has released an iOS 8 and iOS 8.1 jailbreak that works on the latest iPhone 6, iPhone 6 Plus and iPad Air 2, as well as all previous devices that use the latest iOS mobile operating system.
Pangu announced the jailbreak release through its Weibo page, together with instructions on how to use the jailbreak tool (below).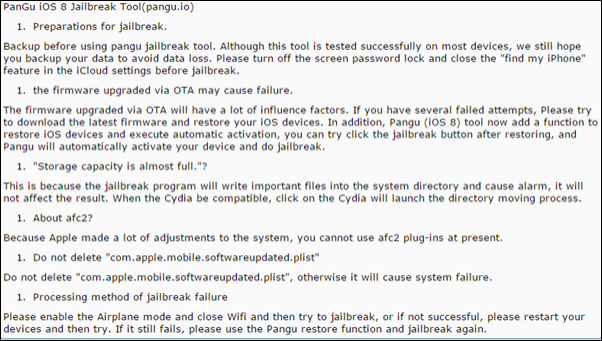 The highly-anticipated iOS 8 jailbreak was first hinted at by Pangu last month, shortly after the release of the iPhone 6 and iPhone 6 Plus.
Through the jailbreak process, users are able to remove software restrictions in order to run custom apps, tweaks and other tools that aren't allowed on the App Store.
Currently Pangu's jailbreak is only available for Windows and is missing key features, like the alternative app repository Cydia.
Cydia developer Jay Freeman took to Reddit to announce that he was working on a fix to get Cydia working on iOS 8.
"Getting Cydia and Substrate working on iOS 8 is my highest priority," Freeman said. "I currently have no clue why Cydia itself is not functioning, but will find out later today when I can see it myself."
The iOS 8 mobile operating system is Apple's most-open iOS release to date, allowing third-party Touch ID, widget and extension support.
Some observers have claimed that such features could be detrimental to the jailbreak community, while others have said that it will allow new and innovative tweaks.