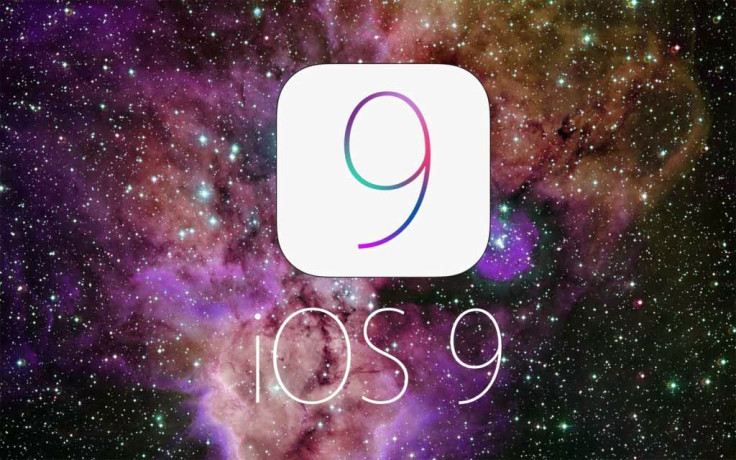 Recent web analytics pertaining to various tech publications such as MacWorld clearly hint that the early versions of iOS 9 are already under developer testing, ahead of its official preview release by Apple at the Annual Developers Conference in the summer of 2015.
Contrary to its traditional ways of testing pre-release iOS builds internally, Apple has reportedly started expanding pre-release mobile software testing to select retail employees in its bid to eradicate bugs, and enhance stability as well as performance of future iOS builds.
As iDownloadBlog notes, a recent report by Mark Gurman of 9To5 Mac suggested that Apple had already laid out its plans to begin the expansion programme for pre-release iOS software with the beta version of iOS 8.
Recently, traces of Apple devices running iOS 8.1.3 beta were recorded in server logs obtained by MacRumors, and it invariably pointed to traffic emanating from Apple premises.
According to traffic data obtained via the latest web analytics by Czech-language technology website, letemvetemapplem.eu, three visits have been recorded (see screenshot below) in January pertaining to Apple devices running iOS 9.0.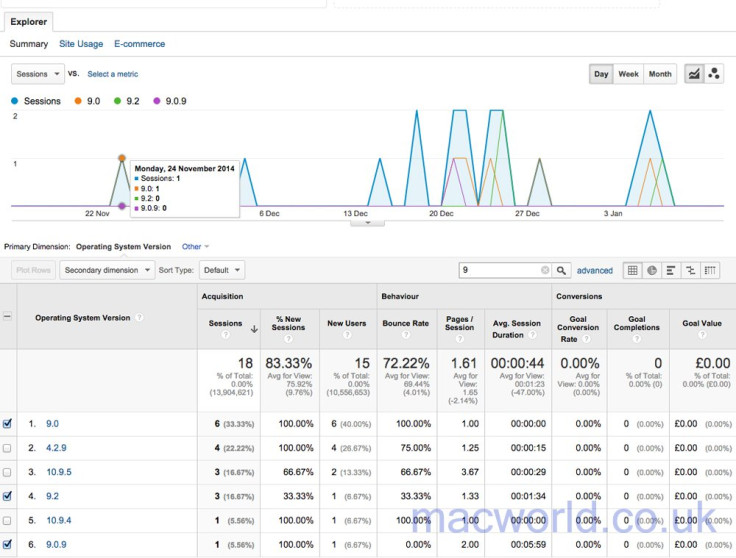 Furthermore, MacWorld has confirmed that it could find ten page views from devices running variants of iOS 9.x in its own web analytics' server logs.
The report on the website clarifies that six visits were recorded as iOS 9.0, three were iOS 9.2 and one was 9.0.9.
One such visit has been traced back to a device running iOS 9.0 dated 23 October (2014), which suggests that iOS 9 has been in the works for a considerably longer time than anyone's guess.
It is not yet clear if the traffic data obtained through web analytics' server logs is indeed genuine or a spoofed up version using a jailbroken device, while the latest iOS 9 concept video adds more credibility to the report.
Check out the iOS 9 concept video by Ralph Theodori: