Apple Store employees have confirmed that despite people queuing for over six days to get their hands on a new iPad, the queues had disappeared by 10am and there were still plenty of new iPads available.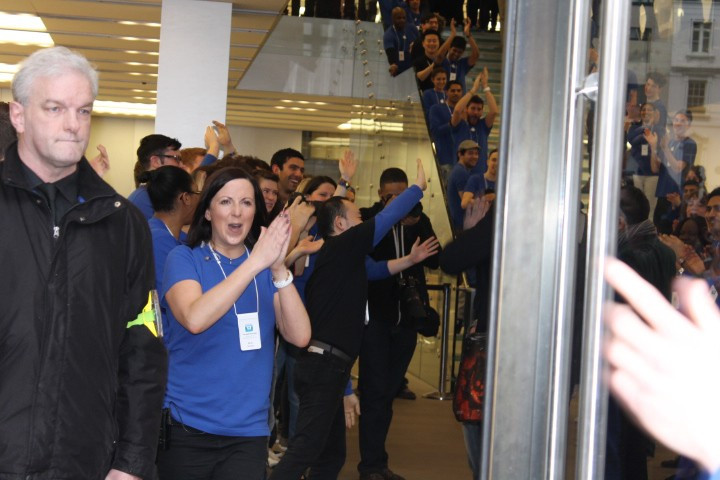 The hysteria began this morning at 8am when Apple Stores around the UK opened their doors with the employees whipping up a frenzy among the customers by clapping, cheering and high-fiving all who entered to buy a new tablet.
However, returing a couple of hours later t the Regent Street store and the queues had all but disappeared and Apple employees were left with just each other to high-five - and with piles of unsold iPads still in stock. While there is no doubt these will sell-out fairly quickly, there seems to have been less of a push on to get them early, compared to the launch of the iPad 2 last year.
The only model to have sold out of the Regent Street store was the iPad 16GB Wi-Fi + 4G. The situation seems to be the same at all other Apple Stores in the UK. As well as Apple Stores, the iPad is going on sale in PC World, Currys, John Lewis and Tesco, among other stores, though supply is expected to be limited at these locations.
The quickly disappearing queue is surprising for a number of reasons. Firstly the queues last year continued well into the late afternoon as people tried to get their hands on an iPad 2. Secondly the pre-orders on Apple's online store sold out in record time and Apple is now giving people a 2-3 week shipping estimate, which we thought would have made more people brave the queues this morning.
Whatever the reason, it seems as if queuing up for an iDevice might be on the wane and who knows, by the time the iPhone 5 arrives no one will have to get up early or queue overnight to get the latest device from Apple.