IPCC launches probe into Taser death of former soldier in South Wales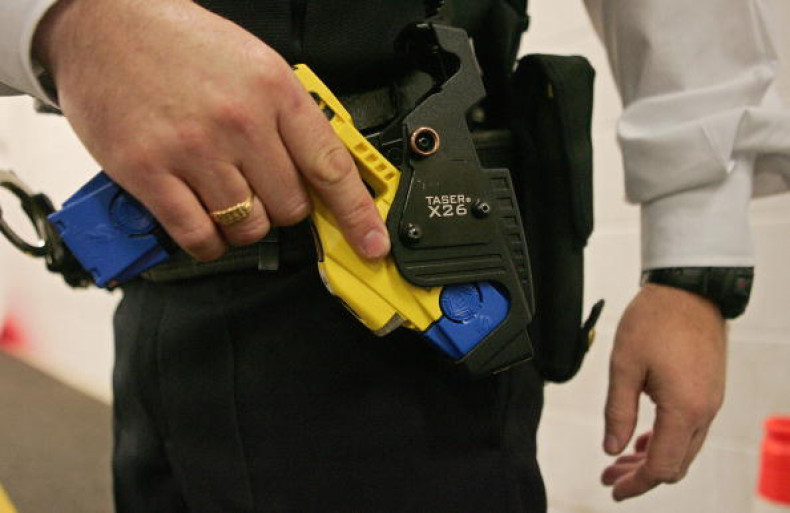 The Independent Police Complaints Commission (IPCC) has launched an investigation into the death of a former soldier in Carmarthenshire town, South Wales. Spencer Beynon, 43, was Tasered by police on Tuesday (14 June) evening.
Beynon was a former member of the Royal Welsh Regiment and served in the Army for 15 years and had been suffering from post-traumatic stress disorder.
According to IPCC's report, officers from the Dyfed-Powys force were called to Llanelli by locals at around 7.30pm on Tuesday after they saw Beynon with a knife looking "totally out of it" before he stabbed a dog and then himself.
"I was in the house and I could hear lots of shouting and at first I just thought it was kids messing around. I then went out to see what was going on and I could see a guy in the street who looked totally out of it. He didn't seem himself — as if he wasn't there. He just had this look in his eyes. You could tell he wasn't acting rationally," Halder Monteiro, 43, an eyewitness, said.
"He then started hitting his head against a window several times and looked to be holding a dog in his arms.
"After police used the Taser he fell to the floor and the dog he was carrying was crawling on its back legs. It looked injured," he added.
While some witnesses claimed Beynon stabbed himself before the police arrived, the case investigated by IPCC will focus on the use of Tasers, especially on people with mental issues.
IPCC Commissioner for Wales, Jan Williams, said: "This was a traumatic event for all involved and I send my sympathies to the man's family and friends at this difficult time.
"We have begun a thorough investigation into the police interaction with the man, which will run alongside Dyfed-Powys Police's criminal inquiry into how the man sustained earlier injuries."
A post-mortem examination is expected to be done on Thursday (16 June).
"This is a disturbing death that needs robust investigation and provides his family with answers. The use of Tasers on vulnerable people is a matter of significant public concern that has been linked to previous deaths. With ever increasing police reliance on Tasers, there must be questions about whether its use is appropriate and reasonable," Deborah Coles, director of the group Inquest, which supports families of people who have lost relatives in incidents involving the police, said.