An investigation into whether Wiltshire Police protected former Prime Minister Ted Heath from paedophile claims has found no evidence to back up the allegations. Heath died in 2005, aged 89.
The Independent Police Complaints Commission (IPCC) found no evidence that a criminal prosecution against former brothel owner Myra Ling-Ling Forde was dropped after she allegedly threatened to reveal to the press that Heath was involved in offences against young men.
The IPCC looked into allegations against Wiltshire Police after a retired senior officer claimed the force deliberately dropped a 1994 case against Forde who, at the time, allegedly threatened to expose the former prime minister as a sex offender.
In 2015, Forde – who owned a brothel in Salisbury where Heath lived for many years – denied any knowledge that the then prime minister (1970-74) was involved in any offences against children, and that her case was dropped due to a "witness problem".
Following an investigation launched in August 2015, the IPCC have now concluded there is no evidence that a prosecution against Forde was averted after she threatened to publicly expose Heath, nor that Wiltshire Police were aware of any allegations.
The IPCC also confirmed that the trial against Forde was stopped by the prosecution because their witnesses "would not attend court or refused to give evidence".
Responding to the IPCC investigation, a police spokesperson said: "Wiltshire Police had initially referred this matter to the IPCC in March 2015 following receipt of information from a retired senior officer. The information raised concerns that potentially Wiltshire Police may have deliberately caused a criminal prosecution to fail in 1994, as a result of claims that the person involved had allegedly supplied males under the age of consent to a prominent individual.
"Upon receipt of the referral, the IPCC made a decision they would investigate the matter independently of Wiltshire Police and on 3 August 2015 they named the prominent individual subject of the allegations as Sir Edward Heath. Up until this point the identity of Sir Edward Heath had not been released by Wiltshire Police.
"The IPCC's investigation looked into allegations of potential police misconduct, and not into whether any allegations of child sex abuse had potentially been committed by Sir Edward Heath or any other party.
"As a result of the announcement by the IPCC naming Sir Edward Heath, Wiltshire Police felt it was appropriate to make an appeal to the public for any information relating to the allegation. As a result of the appeal, a number of people individually came forward with information. This led to a wider police investigation being established and we are following a number of lines of enquiry.
"Wiltshire Police seeks to be proportionate, impartial and fair, in order to provide the public with confidence in the police response to these allegations."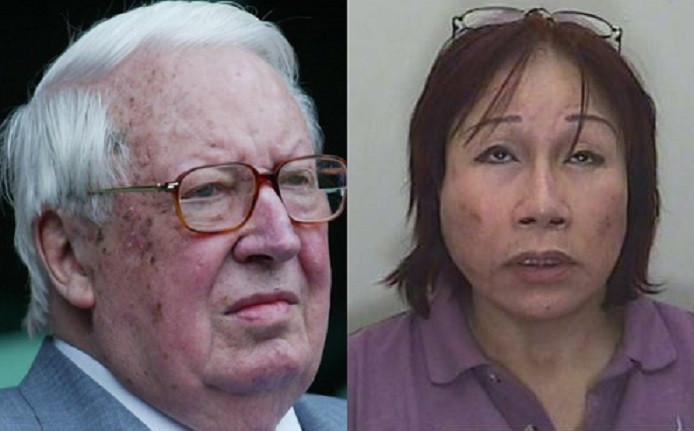 Several police forces, including Wiltshire, are currently investigating claims surrounding Heath, including one from an alleged victim who claims the former Conservative leader raped him when he was 12-years-old in 1961.