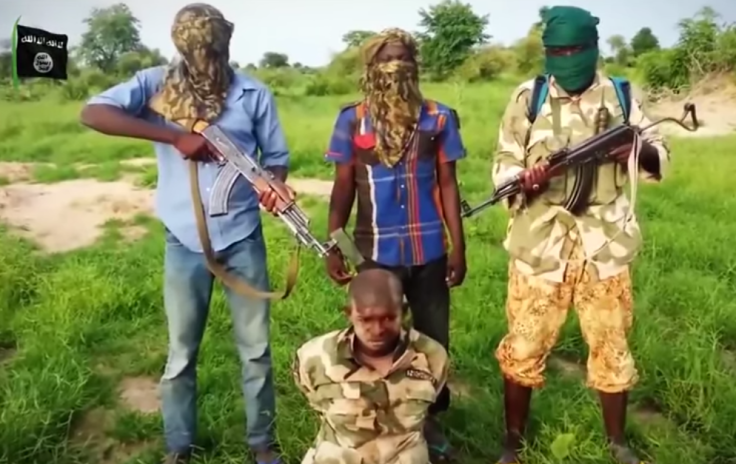 Nigerian terror group Boko Haram has released an Isis-style beheading video weeks after it pledged allegiance to the Islamic State (IS) group, which controls larges swathes of Syria and Iraq.
The footage, released weeks after Boko Haram renamed itself Islamic State's West African Province (Iswap), shows some of the insurgents fighting with presumed Nigerian soldiers.
Images then show the bodies of some Nigerian soldiers lying on the ground after a battle. The ten-minute-long video ends with the decapitation of a man believed to have been part of the African Union.
The West Africa symbol that appears at the top left of the video, suggests the terror group has set up a new media wing in the country.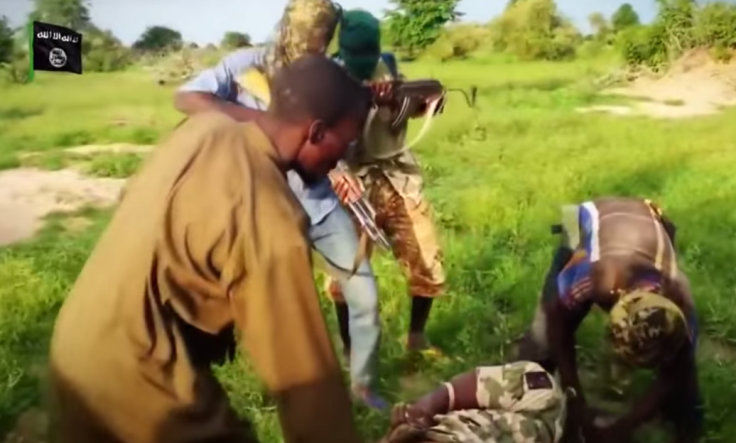 According to some reports, the footage bears all the hallmarks of propaganda videos routinely released by IS, renowned for beheading, stoning to death and throwing off buildings captured soldiers, foreign journalists, homosexuals and people who fail to comply with the harsh rules imposed in the captured territories.
The group, condemned by the international community for its persecution of ethnic and religious minorities, has also recorded the execution of non-Muslims and non-Sunnis.
Boko Haram often releases video in which the group's leader Abubakar Shekau, or in other instances spokespeople, pledges to continue the insurgents' battle to establish an Islamic caliphate in northern Nigeria.
The group previously released two other videos which show the militants carrying out executions. One was released in March and shows the beheading of two alleged spies. It follows another video of a Nigerian fighter pilot being decapitated after his plane had gone missing in September 2014.
The Nigerian government is currently aided by mercenaries and troops from neighbouring countries Chad, Benin, Niger and Cameroon in its offensive and has scored some successes since the military cooperation started in February.
In June, Nigeria's President Muhammadu Buhari announced the military headquarters would be relocated from Abuja to Maiduguri until the fight against terrorism was over.
The US announced it would send military trainers to help the Nigerian army improve its intelligence gathering and logistics.
Boko Haram intensified its attacks in recent months. A twin bomb attack blamed on the group killed at least 44 people and injured 67 in the provincial Nigerian capital of Jos earlier in July.
The explosions followed a suicide bomb attack in a church in the town of Potiskum earlier the same day. A priest and four worshippers were killed in the attack.