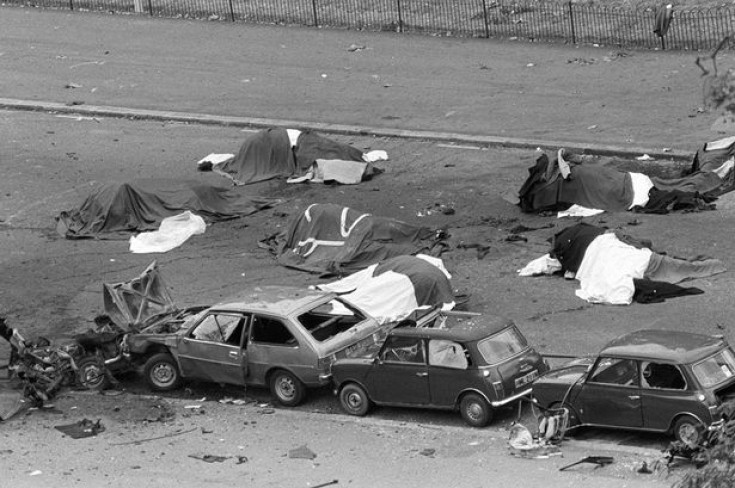 The lawfulness of "comfort letters" sent out to Irish Republican terror suspects to shield them from prosecution has been brought into question by a parliamentary watchdog.
Laurence Robertson MP, chairman of the Northern Ireland Affairs committee, said the On The Runs (OTRs) scheme set up by Tony Blair's Labour government and Sinn Finn said the government must not allow another letter to provide "a shield from prosecution ever again".
Around 200 IRA suspects - of whom 95 are reportedly linked to 295 murders in the Troubles - received assurance letters they would not be prosecuted for their political crimes in the wake of the Good Friday Agreement in 1998.
A judge-led review of the scheme was only ordered following the collapse of the trial of 1982 Hyde Park bomb suspect John Downey, who had been sent one of the letters in error by the Police Service of Northern Ireland (PSNI). The failure of officers to act when they realised their mistake was criticised by Lady Justice Hallett as "inexplicable in law and logic".
On 24 March, Robertson said victims of the Troubles and their relatives had been "let down" by the government. "That is the least people can expect and is the minimum our committee requires," he said.
He argued the scheme was not correctly administered and failed to be open and transparent.
Chief constable George Hamilton from the PSNI said work had started on 36 cases, which the NIAC Report and Lady Justice Hallett suggested should be prioritised.
He said: "We will continue to play our part and continue to encourage others to play theirs. I want to once again apologise to the victims of the Hyde Park bomb attack and their families for the mistakes which occurred in the case of John Downey which led to his criminal trial being aborted last year. I apologise unreservedly for the mistakes and errors made by PSNI during the administrative process."