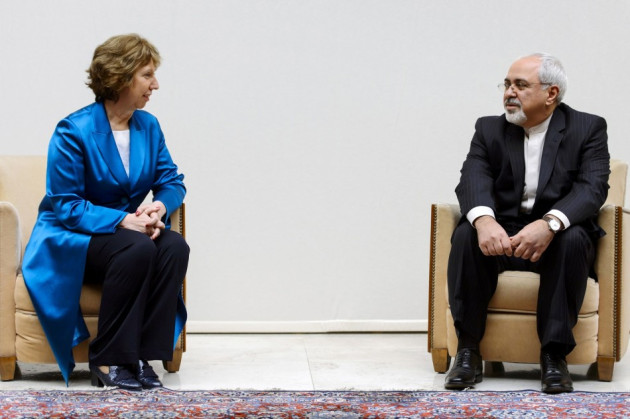 Israeli prime minister Benjamin Netanyahu has warned that the country has learned from the 1973 Yom Kippur War "not to give up on pre-emptive strikes" in a thinly-veiled hint to Iran.
The comments came as US and Tehran officials gathered in Geneva for talks on halting Iran's nuclear programme.
After Iran put forward proposals regarding its nuclear programme at the Geneva P5+1 summit, EU foreign policy chief Catherine Ashton, acting is the chairwoman for the talks, said the mood was one of "cautious optimism" but the "ball is in Iran's court".
The Geneva meeting is the first since the election in June of moderate president Hassan Rohani, who has promised to "remove any and all reasonable concerns about Iran's nuclear programme".
Iran is poised to demand that its right to enrich uranium is acknowledged and sanctions removed. However the Israeli PM has warned that easing restrictions on Iran would be an historic mistake.
"Iran can quickly enrich uranium at 3.5% to 90% - which is necessary for a nuclear weapon. Iran is currently willing to give up on 20% - which is no longer important, in exchange for serious easing of sanctions. Iran is willing to give a little to get a lot, if not everything," Netanyahu said.
"It would be a historic mistake to lift the sanctions, just before they are really effective. International pressure is what brought the Iranians to a level of concessions."
Netanyahu, who called Rohani a "wolf in sheep's clothing" despite his "sweet talk", said that fears of an international reaction to a pre-emptive strike do not outweigh the potential benefits of such a move.
"There are cases when the thought about the international reaction to a pre-emptive strike is not equal to taking a strategic hit," he said.
"The decision for a pre-emptive strike is one of the hardest a government can take because you can never prove what would happen if you didn't act," Netanyahu said.