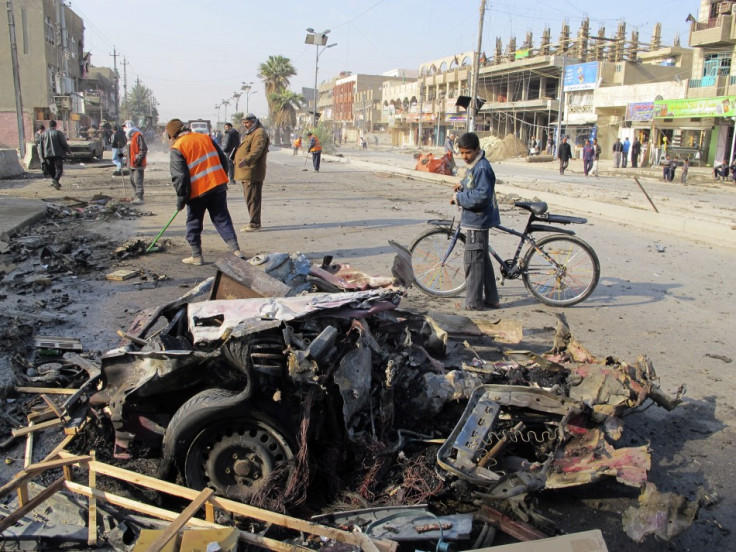 A wave of co-ordinated bomb attacks in Baghdad, Iraq have killed at least 57 people and injured 176.
The attacks took place in at least 10 different locations, the interior ministry said.
The blasts, the deadliest in more than four months, coincided with the morning rush hour, the AFP reported.
The Iraqi health ministry spokesman Ziad Tariq said the attacks killed at least 57 people and left 176 wounded in 10 attacks, but the AFP quoted another official speaking on condition of anonymity as saying there was at least 11 attacks.
It is not yet clear who is behind the deadly blasts.
Attacks remain common in Iraq, but the latest bombings come amid political crisis, increasing fears the coalition government is on the brink of collapse.
Monday, Iraq issued an arrest warrant for the vice president, Tariq al Hashemi after he was accused of running deaths squads that targeted government officials.
Mr Hashemi denied the charges, instead accusing Prime Minister Nouri maliki of wanting to monopolise power.
Tensions further increased after Mr Maliki also called for his deputy Salah al Mutlak to be sacked accusing him of calling the government "a dictatorship."