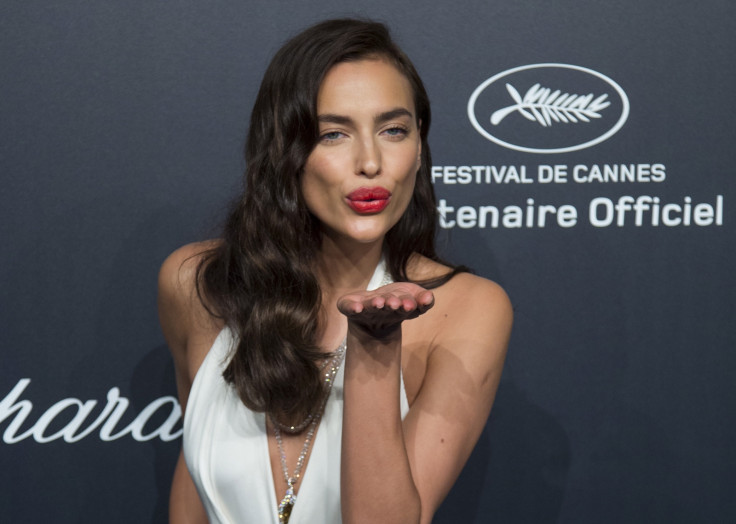 Russian supermodel Irina Shayk has revealed that she used to get bullied during her teenage days. The 29-year-old Victoria's Secret model admitted that she was not appreciated for her appearance.
"When I was young guys actually made fun of me. I was tall and had darker skin and bigger lips, and they called me 'Stick' because I wore high heels. I would wear skirts - never pants - to school, and they were like, 'Oh, look, Stick is walking around with her high heels!' Yeah, that was sad," she told OK! magazine.
To maintain her looks, Shayk tried to get proper sleep whenever possible. She said: "The best make-up trick is to get a lot of sleep - like, 12 hours. When I don't sleep enough, I get cranky and crazy."
Shayk, who is reportedly dating American actor and producer Bradley Cooper, said she likes men who are sober. She said: "Actually, I remember my mom told me never to date a guy who smokes or drinks. My father played hockey and boxed, and my mom loved the fact he was really healthy."
Rumours that Shayk and Cooper are dating started in May, after the two were pictured getting intimate at a Met Gala after-party hosted by Rihanna in New York. In the photos obtained by Daily Mail, the American Sniper actor and Shayk were seen having a good time together and sharing passionate kisses before heading to see a late Broadway show.
Meanwhile, Shayk revealed she liked emotional gestures when it comes to relationships. She said: "A cute card is always nice. I may be Russian, but I'm low-maintenance."
Shayk is getting serious with Cooper, after splitting from Real Madrid striker Cristiano Ronaldo this January. Rumours that the couple have broken up started after Shayk unfollowed him on Twitter. She did not come to support Ronaldo when he was honoured with the prestigious Ballon d'Or title for the third time, at a ceremony held in Zurich, Switzerland.