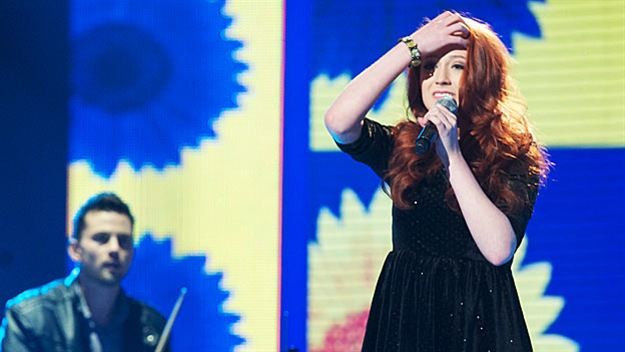 It seemed as if everything that could go wrong did, for "The X-Factor's" Janet Devlin, on Saturday night. The Irish teenager was participating in the popular reality and talent contest.
In the first round, Guilty Pleasures, Devlin sang Hanson's 1997 pop hit "MMMBop". However, her failure to remember the lyrics, for the second time in the competition, did not impress the judges.
"Did you forget the words? You kind of messed up but at least you carried on. It wasn't great but I believe in you," said Louis Walsh, one of the judges, while analysing her performance. Walsh's sentiments were echoed by fellow judges Tulisa Contostavlos and Kelly Rowland.
"You look upset, maybe the nerves took over? I found it quite mediocre. I know you're capable of more," said Contostavlos.
"There's always the second song. You're a fighter, remember that," Rowland said, encouraging the young singer.
The final judge, Gary Barlow was perhaps less sympathetic.
"It was a real mess. For the second time, you've forgotten the words. You are not a groove vocalist, you shouldn't be singing that," he said. Barlow was referring to an earlier incident, when Devlin had forgotten the lyrics to the Jackson 5 track, "I Want You Back."
Devlin performed slightly better in the second round - Musical Heroes - singing Red Hot Chili Pepper's "Under the Bridge", which the judges felt was "marginally better".
Devlin is now an 8/11 favourite to be eliminated from the show.
Meanwhile, the star performer on Saturday was Misha B, who impressed the judges and the audience with her versions of "Girls Just Wanna Have Fun" and "Killing Me Softly".