It has been almost two years since five British Muslims calling themselves the "Pompey lads" were caught on camera at Gatwick Airport checking in for a flight to Turkey.
The group of friends from the seaside city had told customs officials that they were heading to Turkey on a beach holiday, but a few days later slipped across into Syria to join Islamic State (Isis).
Back then, the tide of British recruits to IS was just beginning and the five lads from Portsmouth – all of whom had been active in the Islamist movement in their home city – were among a small number of Britons in Syria.
That number has now risen into the thousands with sources suggesting on Monday (27 July) that as many as 50 British fighters have now been killed.
Assad Uzzaman, 25, Mamunur Roshid, 24, Mehdi Hassan, 19, and Muhammad Hamidur Rahman, 25, are now dead while the alleged ring-leader of the group, Mashudur Choudhury, 32, is in prison in the UK after returning from Syria after just a few months.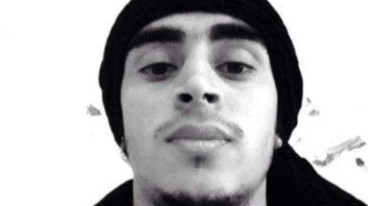 The Britani Bangladeshi Bad Boys Brigade, as the men called their group, is no more but the question remains of what made five young men from Portsmouth – among them an aspiring student, a Primark worker and a Michael Jackson fanatic – leave comfortable homes to take up arms in the deserts of the Levant.
The influence of another British jihadi, Ifthekar Jaman, was paramount. Jaman, 23 when he was killed in Syria last year, had been friends with the five boys in Portsmouth and had been a member of the Portsmouth Dawah team which preaches on the streets of the southern city.
In a wide-ranging interview with Jaman published as part of a November 2014 piece in the New Statesman, analyst Shiraz Maher described how Jaman contacted his friends from Syria having joined IS after being rejected by Jabhat al-Nusra. He was instrumental in persuading the five friends to join him in Syria, as well as a number of other foreign fighters from the UK.
In December 2013, Jaman spoke to the BBC from Syria via Skype which claimed that he had been motivated to visit Syria because of the deaths of Muslims in the country's brutal civil war. But Maher suggested that the five friends he persuaded to join him came for a variety of reasons. Hassan, the youngest, appeared to be motivated by a sense of adventure rather than religious piety, Shiraz said, and was arrogant and hostile when asked of his reasons.
Luxury holiday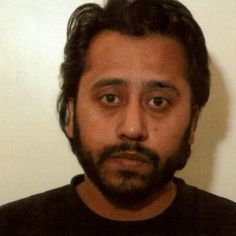 Choudhury is the best known of the five simply because of his 2014 court case, during which reams of transcripts covering his conversations with Jaman before leaving for Syria were read out. It emerged that he was leaving an estranged family from which he had borrowed thousands of pounds which he claimed he needed for hospital bills but later spent it on a luxury holiday.
Little surprise, then, that Choudhury had attempted to get back to the UK within a few months of leaving and was subsequently jailed on terrorism offences – the first Briton to be convicted after travelling overseas to wage jihad.
During Choudhury's trial, his lawyer claimed that his client had been ideologically confused when he headed to Syria in 2013 and further argued that IS was not then the same terrorist group is today.
Indeed, it would be six months before IS swept into Mosul and imposed its brutal rule on Iraq's second city and almost a year before another British jihadi, Mohammed Emwazi (aka Jihadi John), would behead journalists James Foley and Stephen Sotloff. The terrorist group were far from schoolboys in 2013, but the worst excesses of their violence was yet to come.
Propaganda victory
Little is known about the experience of the Pompey Lads on the ground. British jihadis have often posted pictures from Syria that show them with home comforts such as Nutella, but the reality on the ground is that there is often little for them to do outside of battle. There has been speculation that British fighters are often used as suicide bombers or on the front line because of their lack of military experience, but they equally have huge propaganda value for IS.
It was not just Choudhury who decided that he wanted to come home. Hassan was killed in 2014 fighting the Kurds for control of the Syrian Kurdish city of Kobani, with a photograph of the dead teenager later posted on social media. Hassan had a place at Sussex University to study politics when he went to Syria, and had at one point tried to escape the group for Turkey but was apprehended by IS and thrown in prison.
His death came just days after that of his friend, Roshid, who was also killed fighting in Kobani. Rahman, who worked at Primark before he fled with his friends to Syria, was killed in skirmishes with pro-President Bashar al-Assad forces, his family said in August 2014. Still very little is known about where or how Rahman died, and his family were informed of his death by another fighter via text message.
And so the story that began in the grainy footage from Gatwick in 2013 – with five young men giving off the kind of nervous energy of any travellers boarding a flight – and was continued through their own mouths and social media of others, ended in the dusty desert of northern Syria. Given the numbers of young British Muslims heading to Syria to wage jihad, it is a story that we will no doubt hear again.