An Islamic State (Isis) suicide bomber has killed at least 72 people in Pakistan on 16 February. The attack took place at a crowded shrine in Sindh province.
Hundreds of worshippers were reported to have been at the shrine of Lal Shahbaz Qalandar – a Sufi saint – in the city of Sehwan. IS' news agency Amaq has claimed the attack, the latest in a wave across the the South Asian nation.
Senior police officer Shabbir Sethar told Reuters: "At least 72 are dead and over 150 have been injured." He added that the the death toll was likely to rise.
The attack on the shrine occurred on a Thursday - a day which is considered a sacred day for Muslims for prayer. The Pakistani army has been dispatched to help with the relief effort.
The bomb appears to be a targeted attack against those practicing Sufism, an ancient mystical form of Islam which partakes in ritual practices, including singing and dancing, and is said to be hated by radical fundamentalists.
Pakistan has been hit by a wave of bombings this week. Up to seven people were killed and several others were injured in two separate suicide bombings in the the north-west on Wednesday (15 February).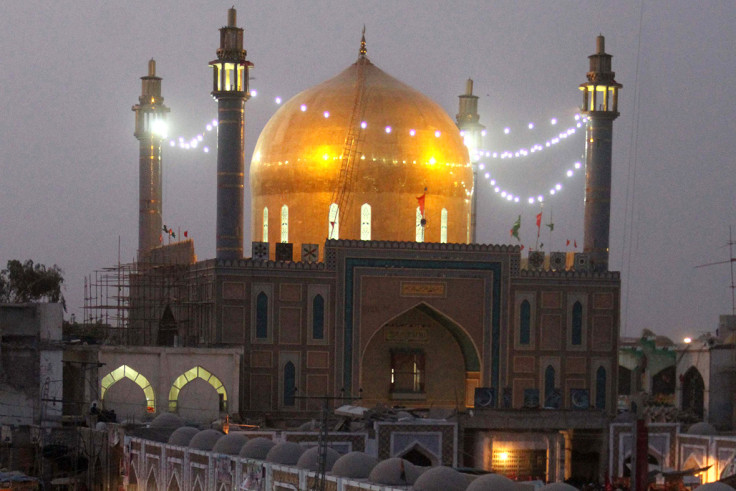 Pakistan Prime Minister Nawaz Sharif issued a statement against condemning the recent attacks: "The past few days have been hard, and my heart is with the victims. But we can't let these events divide us, or scare us. We must stand united in this struggle for the Pakistani identity, and universal humanity."
Chief of Army Staff General Qamar Javed Bajwa said the country will act against those responsible for the attack. He said: "Your security forces shall not allow hostile powers to succeed. We stand for our nation. Each drop of nation's blood shall be revenged, and revenged immediately. No more restraint for anyone."
On 12 November 2016 at least 30 people were killed and 100 injured after a bomb blast at a religious shrine in the south-west. IS claimed an explosion that killed up to 70 people in Quetta on 8 August 2016.