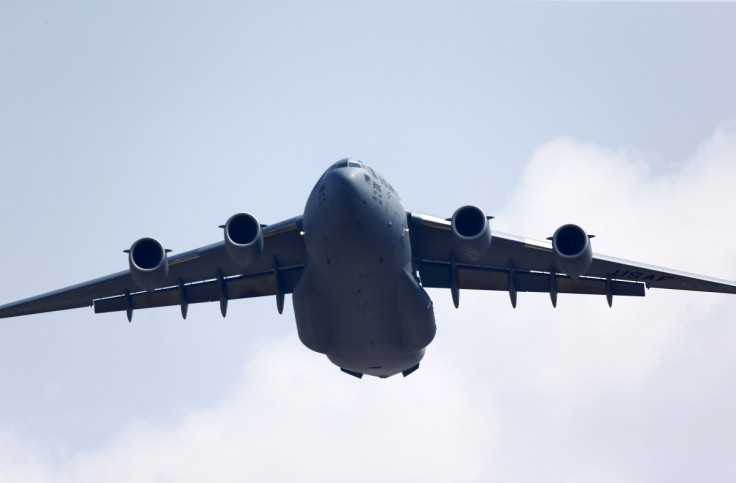 US airplanes dropped more than 45 tonnes of small arms and munitions to rebel forces fighting the Islamic State (Isis) militant group in Syria on 12 October. The move, signals a shift in strategy by President Barack Obama's administration, which recently abandoned a $500m (£326m; €440m) train-and-equip programme involving moderate Syrian fighters.
US Air Force C-17 cargo planes, accompanied by fighter jets, air dropped the ammunition overnight in 112 pallets in Hassakeh province, northern Syria, CNN reported. A US official told the broadcaster that all pallets were successfully recovered by a coalition of rebel forces, thoroughly vetted by the Pentagon, known as the Syrian Arab Coalition.
The news comes days after Russia entered the conflict in Syria in support of President Bashar al-Assad.
'Kurdish war crimes'
Separately, a Kurdish official in Kobani told the Associated Press that the US had delivered about 110 tonnes of weapons and other supplies to local Kurdish fighters in the area combating Isis. However, the Pentagon denied that it supplied weapons or ammunition to Syrian Kurdish groups in the last week.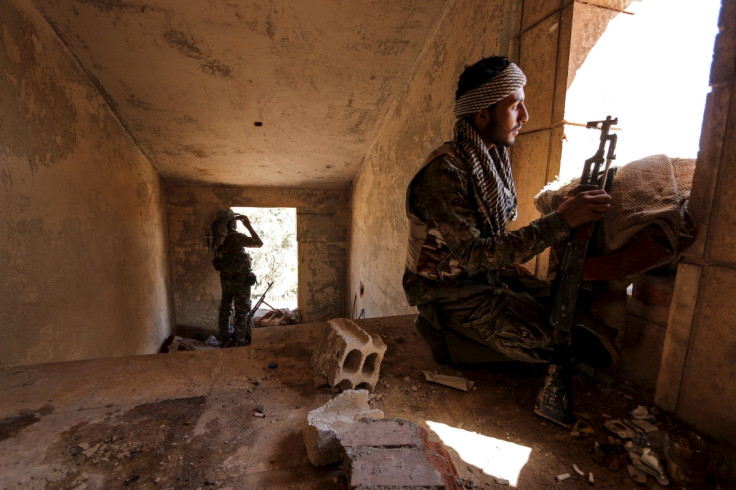 Meanwhile, rights group Amnesty International accused the People's Protection Units (YPG) -- a key US ally -- and other Kurdish groups in Syria of "a wave of forced displacement and home demolitions amounting to war crimes".
"By deliberately demolishing civilian homes, in some cases razing and burning entire villages, displacing their inhabitants with no justifiable military grounds, the [Kurdish] autonomous administration is abusing its authority and brazenly flouting international humanitarian law, in attacks that amount to war crimes," said Lama Fakih, senior crisis advisor at Amnesty International.
"We saw extensive displacement and destruction that did not occur as a result of fighting. This report uncovers clear evidence of a deliberate, co-ordinated campaign of collective punishment of civilians in villages previously captured by IS, or where a small minority were suspected of supporting the group," Fakih stressed.