Isis: Four killed in suicide attack near Libyan city of Misrata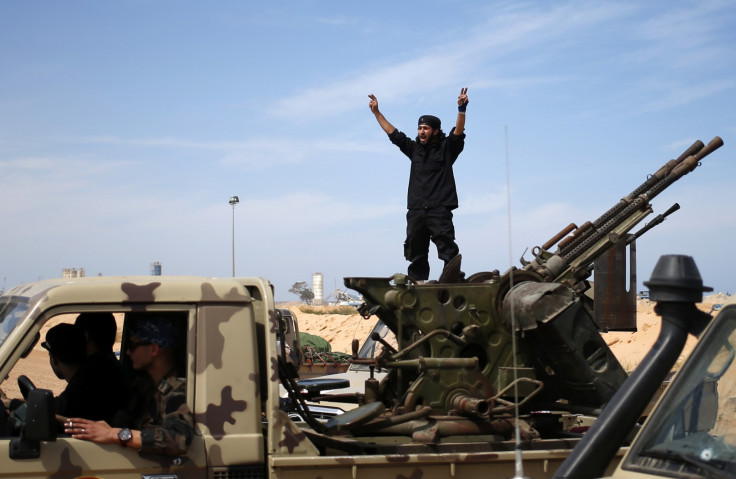 At least four people have been killed and more than 20 have been wounded after a suicide bomber targeted a security checkpoint near the Libyan city of Misrata on Sunday (5 April), a local news agency reported.
One woman and her two children were among the victims of the blast in Es Dada, east of Misrata, according to LANA news agency.
According to an AFP report, the attack was claimed by Islamic State (Isis), with IS radio Al-Bayan saying a Sudanese volunteer named as Abu Dujana had carried out the attack on behalf of its Tripolitania branch.
In February, Egypt launched retaliatory air strikes targeting IS positions in Libya, after the militant group released a video showing the beheading of 21 Coptic Christians, who were mostly Egyptian citizens.
Libya turmoil
The city of Misrata is a power base for Libya Dawn militia, who took over the capital Tripoli in the summer and established a self-declared government after the internationally recognised government fled to the country's far east.
The oil-rich country is now torn between the two rival governments backed by competing militias, who once fought together under former dictator Muammar Gaddafi.
Both governments are battling radical jihadists for control of the country, which has been in turmoil since Gaddafi was toppled from power by a Nato-backed uprising in 2011.
Misrata forces have also been fighting militants connected to IS in the city of Sirte, where extremists and other local militias have been expanding.
Earlier this month, the new commander of the Libyan armed forces, General Khalifa Haftar, warned that IS will infiltrate Europe if the West does not help arm his forces.
Haftar, a former Gaddafi ally who was recently appointed the chief of the army of the UN-backed government, said that IS had seized control of two cities on Libya's Mediterranean coast and had a presence in dozens more.
His remarks came after the UN Security Council was warned that IS had taken advantage of the chaos that erupted in Libya after Gaddafi was toppled to establish a foothold in the country, spreading from its base of operations in Iraq and Syria.
© Copyright IBTimes 2023. All rights reserved.