Syria: Kurds seize key Syrian town after Isis Assyrian Christians kidnappings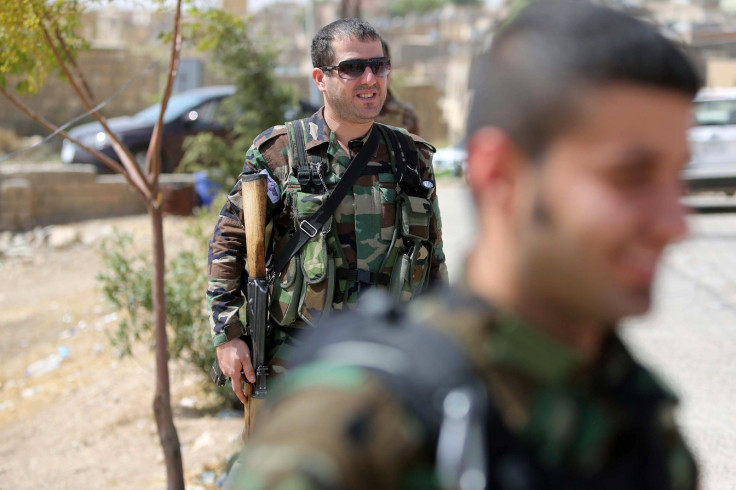 Kurdish YPG peshmerga forces have seized a key town in northeast Syria, forcing Islamic State (Isis) militants to retreat across parts of the region.
The Kurdish militia and the London-based Syrian Observatory for Human Rights (SOHR) announced the capture of Tel Hamis days after jihadists attacked Assyrian Christian villages in the region, kidnapping at least 250 people, including women and children.
Militia spokesman Redur Xelil told Reuters that "the flag is flying over Tel Hamis" and that the peshmerga are "combing the city for terrorists and mines".
The monitoring group said 175 IS members were killed in the offensive, which saw the Kurds taking over at least 103 villages in the area and approaching the village of Suleima on the border with Iraq.
The attack came after IS three-day assault on a chain of 10 Syrian village inhabited mainly by the ancient Assyrian Christian minority. According to the latest figures, at least 280 people are missing.
Initially, activists reported of 90 Assyrians abducted by the jihadists and taken away to the Isis-held town of al-Shadadi.
"The rise in numbers is because having fled the initial IS incursion, the families gradually regrouped, recovered from the shock, and they (and other workers among them) began to count all of those missing," Mardean Isaac, UK spokesman for A Demand for Action (ADFA), an organisation campaigning for Assyrians, Chaldeans and Syriacs in the country, told IBTimes UK.
"The numbers are negatively derived in that sense, from who is not there -- but since the first capture, whatever the figure is - and ISIS may never release it - has been the same."
He said that Assyrian and Syriac fighters are battling IS alongside YPG.
Earlier reports said IS was due to release a video threatening to kill them if the US-led coalition airstrikes do not stop.
© Copyright IBTimes 2023. All rights reserved.