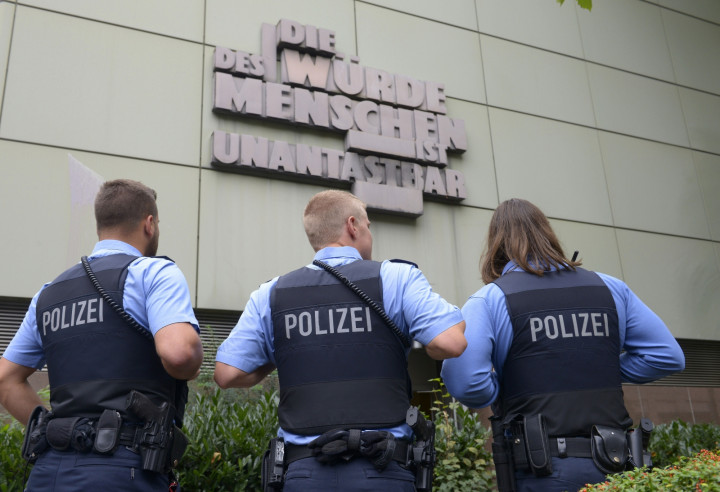 German authorities have charged three people with supporting Isis (now known as Islamic State) jihadists, including the wife of a suspect islamist fighter, days after the government launched a crackdown on home-grown radicals.
Federal prosecutors say two women and a man supplied funds and material used to produce propaganda videos to militants fighting with the extremist group that beheaded two US journalists and a British aid worker in recent weeks.
The main suspect, Karolina R, a 25-year-old with dual German and polish citizenship, is married to an IS jihadist believed to be fighting in Syria, prosecutors say.
In October 2013, using a middleman, she allegedly provided the extremist group with a video camera and other equipment worth a total of €1,100 (£860) to produce propaganda videos.
Shortly afterwards she personally travelled to Syria, bringing three more cameras and €5,000 in cash.
Upon returning to Germany, from December 2013 to February 2014 she is accused of sending another €6,000 in six tranches to IS fighters.
On two occasions she was allegedly helped by the other two suspects, Germans Ahmed-Sadiq M, and Jennifer Vincenza M, both 22.
The suspects, whose full names were not released according to German privacy laws, have been charged with providing support to foreign terrorist organisation IS.
Charges were filed a week after Interior Minister Thomas de Maiziere announced a decree outlawing recruiting activities and donations for the extremist group.
The government ban also targeted all collateral activities in support of IS, such as flying its flag, displaying its symbols in public and distributing propaganda material.
Germany domestic security agency said that almost 400 German nationals have travelled to the Middle East to join the jihad.