British hostage John Cantlie appears to have made a passionate attack against the UK government and media, which he accuses of abandoning him at the mercy of the Islamic State (Isis), while showing indifference to his fate and that of fellow captives who have died at the hands of the jihadi group.
An article purportedly penned by the photojournalist who was kidnapped in Syria in 2012 features in the latest issue of IS mouthpiece magazine, Dabiq.
In the piece, The Anger Factory, the photojournalist vents his own fury and frustration at Britain's policy not to negotiate with hostage-takers, claiming London has left his family and friends alone bear the weight of his prolonged captivity and possible death.
Cantlie says he has been allowed access to news reports and Twitter feeds regarding his situation, and holds the government partially responsible for the death of his father, who died of complications following pneumonia in 2014, shortly after appealing to his son's captors to set him free.
"The only thing I'm aware that the British government has done in my case is to comment pointlessly on the release of my videos," the article reads.
"'We are aware of the release of another video and are studying its contents, a Foreign Office spokesman will say. Awesome. Good job."
"Family and friends have done far more for the other Britons and myself who were imprisoned out here," he continues.
"Because in my case, the British government was entirely happy to watch as an 81-year-old man made a film asking for my release from his hospital bed, then die because he didn't want to see his youngest son executed. That was my dad," he writes.
Cantlie captured with US journalist James Foley
The 44-year-old was captured with US journalist James Foley and held with other American and British hostages Steven Sotloff, David Haines, Alan Henning and Peter Kassig, who have been all murdered by IS militants.
Conscious of the precariousness of his situation, Cantlie emotionally appeals to his family, fiancée and friends to forget about him and move on.
"Thank you so much for your tireless efforts. But let it go. Leave it be and get on with your lives, all of you," he writes.
In the article, Cantlie also accuses British media of aloofness and lack of depth when reporting on his situation.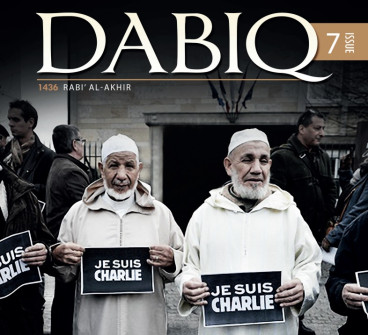 "Very few reports look at the bigger picture or ask questions like, 'Should the government have helped more?' Or, 'Can we prevent this from happening again?' Or even, 'What can be done to help families in this situation?'" the article reads.
"In many reports there's little commentary or analysis, just 'Cantlie does another film and talks about this and that'," he adds.
"The spectre of my death is always mentioned in news articles and I've read the same thing so many times that I have a sneaking suspicion the media can't wait for me to be executed. I believe it'll make their day if I have my head chopped off."
It is impossible to verify whether Cantlie is the actual author of the piece or whether this was heavily edited.
His byline has however regularly appeared in recent issues of Dabiq, with analysts saying the articles' style and contents led them to believe they were genuine.
Recurring role in Isis propaganda videos
Cantlie has also appeared in a series of propaganda videos from IS-held territory, the last of which saw him reporting from the Syrian city of Aleppo. In the first clip, he suggested he had accepted to do the recording under duress.
In the article, he also hints he has accepted the role of IS news anchor/reporter in order to survive.
Pointing out questions brought forward by members of the public on social media that he says were more thoughtful that those asked by mainstream media, he quotes a Twitter user who wrote: "Is Isis playing a game of cat and mouse with #JohnCantlie? Playing with and taunting their captive until they kill him? Hope not but fear so."
"The truth of the matter, for anyone who is interested, is that I'm making the most of my situation," Cantlie writes.
"Way back in September I said I would speak out against our deceitful governments for as long as the mujahidin allowed me to live, and now in February that still remains the case."
The piece ends with the journalist reiterating his fall out of love with Britain.
"Despite being a prisoner, I've been shown respect and kindness, which I haven't seen from my own government," he writes.
"Even if I had the choice, could I honestly return to and live in a country that disowned the other Britons, all their families, and myself so contemptuously? I don't think so."
In reply to a request for comment on Cantlie's purported article, a Foreign Office spokesperson said: "We are aware of the article and are assessing its content."
The US and Britain maintain they do not pay ransoms to terrorist groups as payouts are then used to fund more attacks against Western targets.