The Isis so-called 'minister of war' Abu Musab al-Masri has been killed in operations east of Aleppo, Syrian authorities have said.
The Syrian army said on Wednesday (24 May) that the senior military commander had died as Bashar al-Assad's forces fought the jihadists in northern Syria, but it gave no further details.
The Syrian army is fighting in the region as are the US-backed Syrian Democratic Forces (SDF) – a loose alliance of Kurdish and Arab fighters made up of mostly Kurdish People's Protection Units (YPG).
The SDF had made progress in the region and are expected to launch a major offensive against the Islamic fundamentalists in their de facto capital of Raqqa.
They have recently liberated the town of Tabaqa on the Euphrates, just 15 miles (24km) to the west of Raqqa, with more gains expected in the coming weeks aided by western airstrikes.
And the Syrian army, backed by Russia, say they have dealt Isis another huge blow by killing al-Masri who replaced the infamous red-bearded former war minister Abu Omar al-Shishani.
Reuters reported that he was named among 13 senior Isis fighters killed in the operation including men identified as Saudi and Iraqi nationals, according to a military source.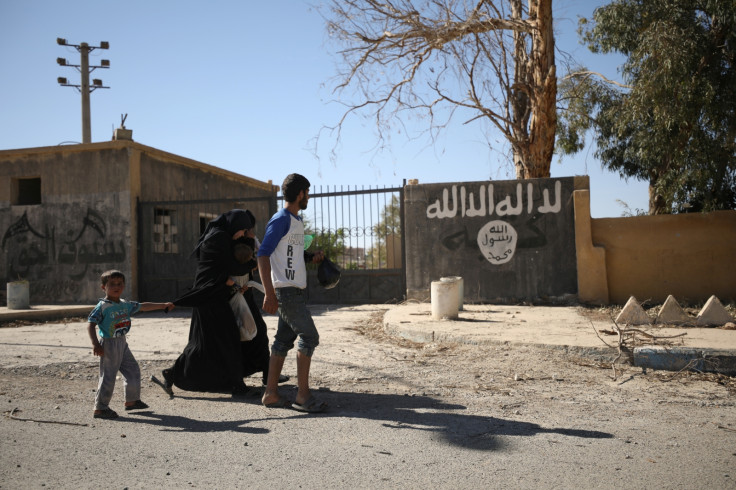 Although not independently confirmed due to the nature of the conflict in Syria, the military source said he had died on 10 May but did not confirm where he was killed or how.
Reuters spoke to Baghdad-based Isis expert Hisham al-Hashimi who said the death of al-Masri, who was the fourth most senior jihadist in the organisation, would be a "significant blow to the group ahead of the battle of Raqqa".
The Pentagon claimed that they had "most likely" killed the former war minister, the elusive Chechen born Tarkhan Tayumurazovich Batirashvili in Georgia, in an airstrike on the Syrian town of al-Shadadi on 4 March.
Al-Shishani, 32, had most recently held the role of chief of staff in the military council for Isis before his death.