The Islamic State have renovated and opened a luxury hotel in Iraq which will be used by its Jihadist commanders.
Photos published online reportedly from Isis's TV channel show the Ninawa Hotel being prepared for its guests after it closed down last year when the Islamic State seized control large areas of Iraq.
Cleaning staff are washing windows, as well as painting, decorating and gardening. The black flag of the Islamic State was raised in the forecourt of the hotel and coloured balloons were released in celebration.
The 262-room hotel is thought to be the first accommodation of its type in the self-proclaimed caliphate and will also cater for weddings.
In ISIS style, the building's elaborate exterior decorations have all been taken down, the ballrooms boarded up and the bars now alcohol-free.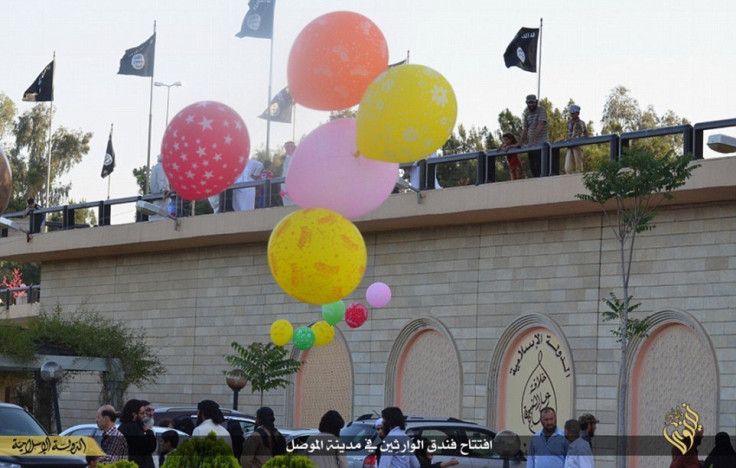 Despite being in the middle of a warzone, the newly refurbished 262-room Ninawa International Hotel has a swimming pool, tennis courts, a marble-floored reception, water features, palm-tree lined gardens and panoramic views over the Tigris River.
TripAdvisor rated it the number one hotel in Mosul before the area was seized by Isis.
One reviewer who stayed in September 2013 said: "I like it. Its the one of the best hotels thats I had already visit before. Its actually so comfortable and has a nice view with a large garden and a nice look to the river and in the most beautiful street in Mosul (Al-Ghabat)"