ISIS: Ten-Year-Old Jihadi Fighter Hailed as Terror Group's Youngest Martyr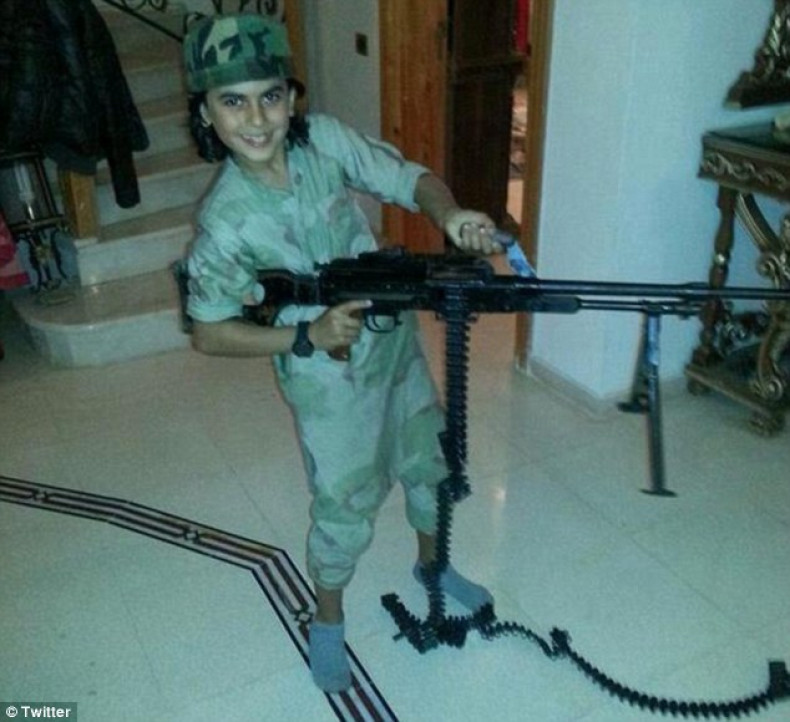 Islamic State militants have been hailing a ten-year-old child as a martyr after the boy was reportedly killed alongside his father in Syria.
Chilling images of the child, dressed in military fatigues and brandishing a rifle were posted to the Islamic State Times twitter page dubbing him ISIS' 'youngest Jihadist.'
The 'cub fighter' has been identified by his alleged nom de guerre Abu Ubaidah.
His death was reported in a video posted on YouTube by the pro-Isis media group Al-A'amaq in September. The original video has since been removed, however photographs of the boy have been widely circulated by ISIS sympathisers on social media.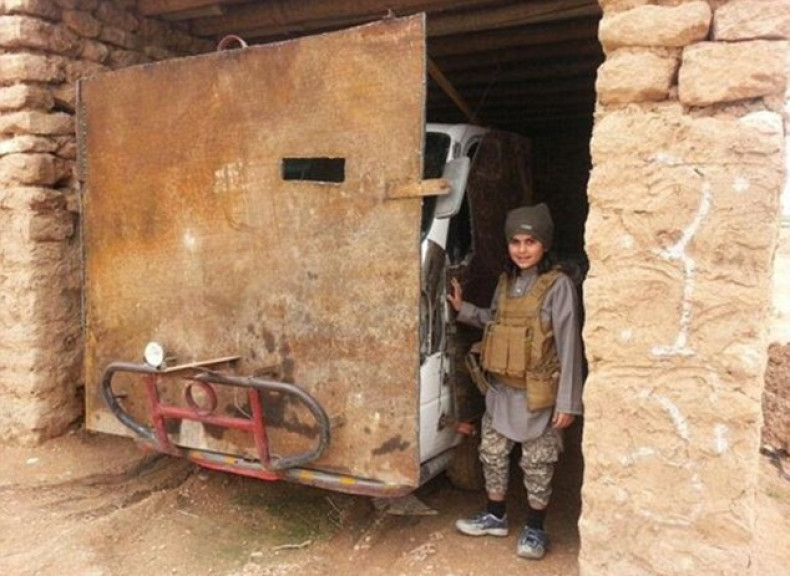 One image shows the boy standing inside a house holding an assault rifle and smiling into the camera. Another picture shows him wearing an ammunition vest as he stands next to a van.
In other images he is seen posing with a man believed to be his father, who militants named 'Baghdadi'. The boy is seen looking composed as he surrounded by bearded men also wearing military clothing.
The use of child soldiers by Islamic State militants may constitute systematic war crimes in Iraq that would justify prosecution, the UN reported last week.
The terror group ISIS had ealrier released a shocking video showing children as young as ten at a training camp for "junior jihadi's."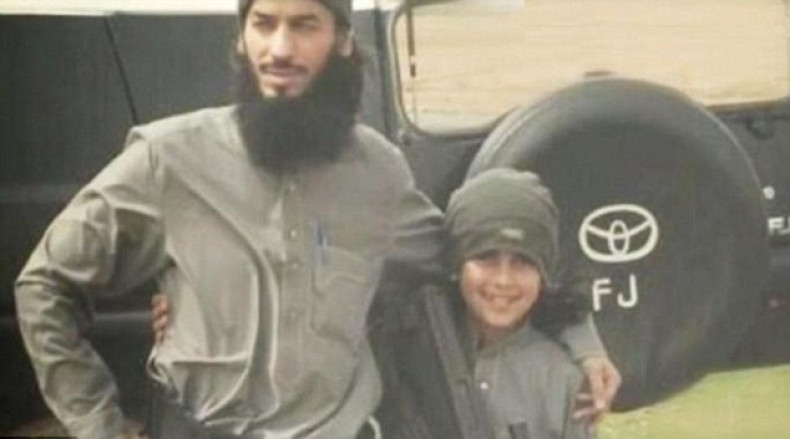 Islamic State militants have also carried out mass executions and set up slave markets where as many as 2,500 women and children have been captured, subjected to sex attacks and sold for sex for $10.
In August, ISIS is believed to have taken 450-500 Yazidi women and girls to the Tal Afar citadel in Iraq's Nineveh region where they were transported to Syria to be sold as sex slaves.
According to investigators, slave markets have been set up in Raqqa, Syria and the al-Quds area of Maturat in Iraq to attract new Islamic State fighters.