Israeli Football Fans Shout 'F*** the Arabs' at Palestinian Player for Maccabi Tel Aviv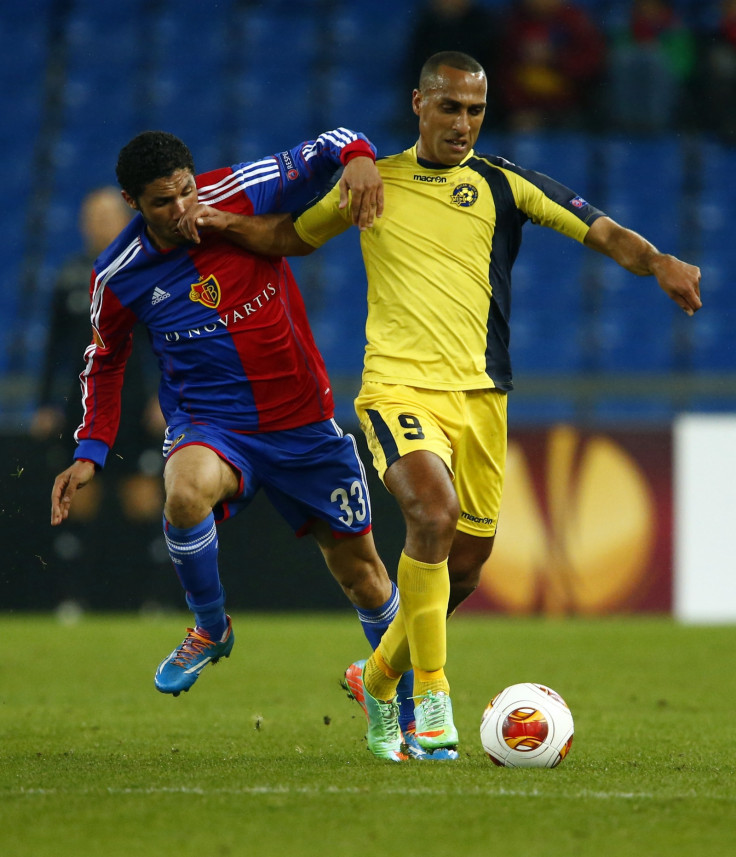 Palestinian midfielder Maharan Radi, who plays for Israeli football club Maccabi Tel Aviv, has been the victim of a racist assault by his team's fans during a match with Hapoel Kiryat Shalom, according to local media reports.
Radi, who is Arab-Israeli, was playing the game when right-wing extremists invaded the pitch, insulting him and chanting "F*** the Arabs!" Some fans even spat at him, according to Ynet news.
It is not the first time that Radi suffered a racist attack. Last year, bigoted football fans shouted anti-Muslim slurs during a game with Hapoel Tel Aviv, despite Radi scoring the second goal that secured Maccabi's victory.
At the end of the game Radi broke down in tears, allegedly as a reaction to the racist chants.
Racist football supporters, albeit a minority, have caused many troubles in Israeli football.
La Familia, a wing of football fans linked to football club Beitar Jerusalem, is known for mixing far-right politics and Islamophobia.
Driven by fan pressure, Beitar was infamous for being the only Israeli football team to have never signed an Arabic player. The only Muslim player to join the team, Nigerian defender Ibrahim Nadalla, left shortly after signing in 2005 due to racist abuse.
Last year the club's owner, Russian-Israeli Arkady Gaydamak, announced the signing of two Chechen footballers, Zaur Sadayev and Dzhabrail Kadiyev, from Russian team Terek Grozny.
Fans, led by La Familia, protested by branding a banner reading "Beitar will always remain pure". A small group even torched the club's office, shattering the club's memorabilia.
When Sadayev scored at home, hundreds of fans walked out in protest at their own team.
In March 2013, fans of Beitar ran wild in a shopping mall in Jerusalem, chanting anti-Arab songs and attacking Arabic workers.
CCTV footage shows a large crowd of Beitar fans shouting "Death to the Arabs" and "I hate all Arabs" as they ran riot, although no complaints were filed with police.
© Copyright IBTimes 2023. All rights reserved.