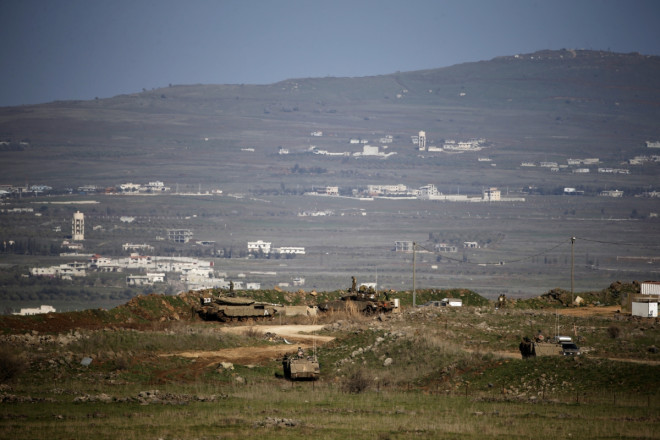 Several Israeli soldiers have been injured in a bomb attack on the Golan Heights near the Syrian border, the Israeli military said.
The Israeli Defence Forces (IDF) said one of its armoured vehicles was hit by a blast as it passed over an explosive device that was "planted" on the border between Israel and Syria near Majdal Shams.
The IDF tweeted:
The blast was reportedly followed by an exchange of gunfire.
Three soldiers who were part of the border patrol were wounded, sustaining light-to-moderate injuries. They were taken to the Rambam Hospital in Haifa for treatment.
The incident came days after another IDF convoy was struck by a roadside bomb in the Har Dov (Shaba Farms) area, near the border with Lebanon.
The IDF blamed Hezbollah for the attack and fired at the Lebanese militant group's positions across the border in retaliation.