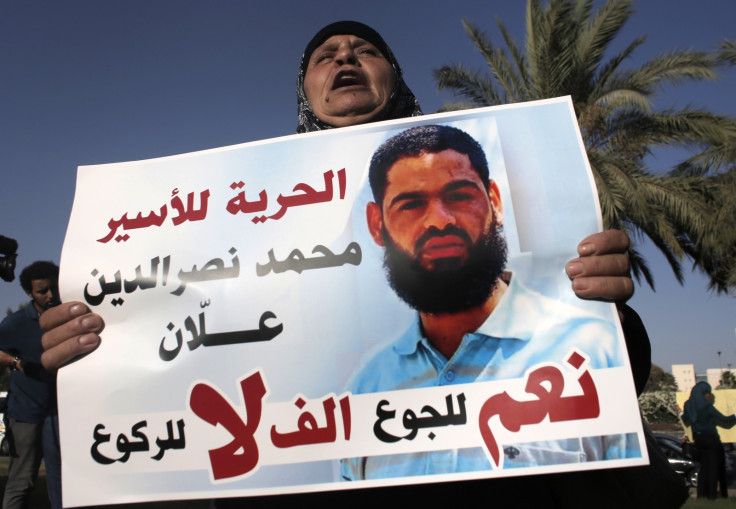 The Israeli Supreme Court has suspended the detention order against a Palestinian hunger striker as his health condition started deteriorating. He will now be shifted to intensive care.
Mohammad Allan, who was on a partial hunger strike for 65 days, had been detained by Israeli authorities for suspected links with the extremist group Islamic Jihad. He had refused to eat anything since June to protest against his indefinite administrative detention.
The court suggested that Allan be treated at the Barzilai Medical Centre under intensive care as he has suffered brain damage. It is still unclear whether the damage is reversible or not. The court order said: "Due to the petitioner's medical condition he will remain in intensive care."
"This means that for now, owing to the hunger striker's medical condition, the administrative detention order is no longer operative."
Ahmad Tibi, an Arab member of the Israeli Knesset, said the 31-year-old had called off his hunger strike following the court decision, citing Allan's family members.
"His parents can now visit him as a patient and not as a prisoner," said Allan's lawyer, Sawsan Zaher.
Allan, a lawyer by profession, was taken into custody in November 2014 without any formal charge, known as administrative detention in Israel, for his reported links with the Islamic Jihad. The claim has been strongly denied by his lawyers and family.
Allan's case has sparked a serious debate in Israel, which defends administrative detention as a key factor in stopping attacks on the public. Israeli authorities have also expressed concerns that Allan's release would encourage more Palestinian prisoners to go on hunger strike. Rights groups estimate more than 400 Palestinian prisoners are behind held under the controversial policy.