Italian prince calls Prince Harry 'very intelligent' but 'suffered a lot' from the press
Prince Emanuele Filiberto of Savoy said that regardless of his feud with the royals, the Duke of Sussex is "still the son of the King of England."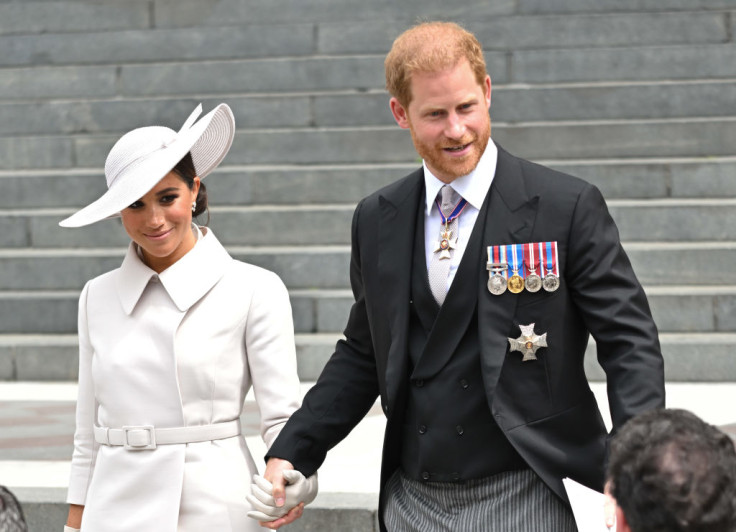 Prince Emanuele Filiberto of Savoy says he would be the last person to criticise when asked about Prince Harry and Meghan Markle. But he does not agree with how the Duke of Sussex has been talking about private family matters publicly.
"I don't like to criticise and you know, they did their choice. Harry is a very intelligent young man," he told Fox News Digital noting that the 38-year-old "suffered a lot [from] the media attention when he was young" including when Princess Diana died.
The 50-year-old suggested that perhaps Prince Harry "wanted to live another life" and this is why he and Meghan Markle left their royal duties and moved from the U.K. to live in America with their children.
The Italian prince admitted that he felt "sad" when he saw the Duke of Sussex cut a lone figure at King Charles III's coronation on May 6. Meghan Markle did not join him at the ceremony and stayed with their children Prince Archie, 4, and Princess Lilibet, 2, in California instead.
Prince Emanuele Filiberto said that "it felt a bit sad" when he saw the duke "arriving alone" and sitting back in the third row away from immediate family members. Prince William and Kate Middleton, together with their children Prince Louis and Princess Charlotte, were seated in the front row. The duke was with other non-working royal family members including Princess Eugenie and Princess Beatrice and their respective husbands Jack Brooksbank and Edoardo Mapelli Mozzi.
He pointed out that despite the reported feud between the family, Prince Harry is "still the son of the King of England" and should have not been treated differently. He said he understands what the duke must be feeling because he knows "what it feels like to be part of a royal family."
On the contrary, he disagrees with the way Prince Harry has been talking about his issues with the royals with the press, saying that "private matters should stay private in families."
In the three years since they left their royal duties and moved to the U.S.A. in 2020, the Duke and Duchess of Sussex have spoken extensively about their former royal life. They first reflected on the experience in an explosive sit-down interview with Oprah Winfrey in March 2021. Then Prince Harry, more than Meghan Markle, has appeared in several TV interviews to talk about the British royals during discussions about his mental health.
The couple again criticised the institution in the "Harry & Meghan" Netflix docuseries which aired in December 2022. Then, Prince Harry did not hold back with his revelations about members of the British Royal Family, including King Charles III, Prince William, Kate Middleton, and Queen Camilla, in his memoir titled "Spare" which came out on Jan. 10, 2023.
Prince Emanuele Filiberto reiterated that he is the "last person to try to judge people" and that he "accepts everyone." He admitted that like the Duke of Sussex, he too "did things that were completely out of the protocol." He said he did television (he appeared on "Strictly Come Dancing" in 2009) because he wanted to present himself to the Italian people.
He said the only thing he wishes for the Sussexes "is happiness so that they could be able to (raise) their children in another life." He added, "In the end, we'll see who was right and who was not. But I think we shouldn't criticise one decision, and we shouldn't criticise the other decision."
Prince Emanuele Filiberto shared his thoughts about Prince Harry and Meghan Markle during an interview about his plans to renounce his claim throne to the throne for his daughter, Princess Vittoria, 19. She is currently studying political science and art history in the U.K.
© Copyright IBTimes 2023. All rights reserved.